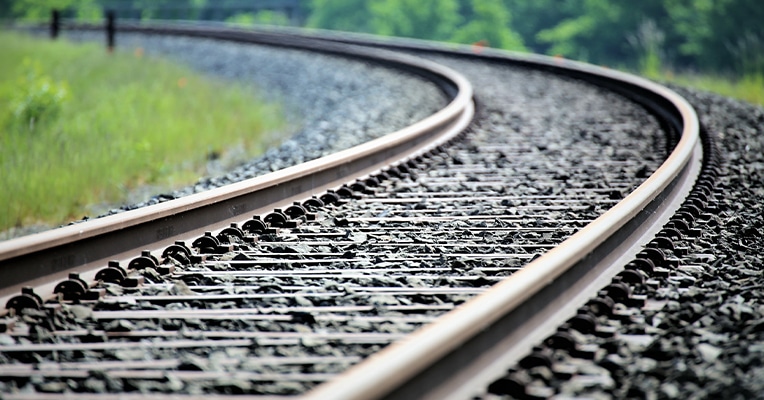 Alton Railroad Accident Lawyers
FELA attorneys helping injured train and railway workers in Illinois
Railroads are an integral part of Illinois history, economically tying the Midwest to the rest of the country by rail. And our rail workers continue to serve an important role in the American workforce today, more than a hundred years after train tracks settled the west and paved the way for cross-country commerce and trade.
Unfortunately, however, on-the-job accidents injure and kill rail workers every year. At Glisson Law, we're proud to represent injured workers and their families in order to help them recover physical and emotional damages caused by trains. We've been doing so for more than 25 years and we know what it takes to secure the compensation you need to heal as much as possible from your injuries, and continue caring for yourself and your family the best you can. Schedule a free consultation with us today.
What railways travel through the Southwest Illinois area?
Our area is rich with railroad history. The Chicago & Alton Railroad, often shortened to just "The Alton," was a high-speed passenger railroad built between Chicago and St. Louis in the 1850s. Although it's changed hands and gone bankrupt once or twice, the Alton still runs freight and passengers today under Gulf Mobile and Ohio.
Per the Illinois Department of Transportation, the state features 9,982 miles of railroad tracks:
7,792 of which are operated by Class I railroads – primarily BNSF Railway and the Union Pacific Railroad (UP). Class I railroads are large freight companies, Class II and Class III are small regional railroad companies. The remaining 2,190 miles of track are operated by Class III short line or regional railroads. A total of 41 railroads currently operate in Illinois. They range in size from a short one-mile interstate carrier to larger railroads extending from Illinois to the West and East Coasts, Gulf of Mexico, Canada, and Mexico. Seven are freight (Class I) carriers and 34 are regional, local, switching and terminal railroads.
They also offer Amtrak service. You can view a map of the Illinois rail system here.
What is FELA?
Railroad employees that sustain injuries are governed by a different body of law (FELA) than other injured workers. FELA stands for the Federal Employers Liability Act, which was passed more than 100 years ago to increase safety standards in the railroad industry. FELA provides a better remedy to injured railroad workers than most employees governed by regular workers' compensation laws. Under FELA, if a railroad worker is injured or killed in the course of his employment, the railroad is liable for its own negligence. Injuries in the railroad industry can be serious, and this is why this added protection is necessary.
Thanks in part to these safety advancements enforced by FELA, working for railroad companies is much safer than it used to be, but the system is by no means perfect. Accidents still happen, and when they do, hazardous working conditions can lead to permanent or fatal injuries.
What are common causes of railroad worker injuries?
The dangerous nature of railway work puts employees and contractors at risk of many accidents and injuries, including:
Slip and fall accidents, from poor lighting or other hazards on the tracks.
Train collisions or derailments, which can result in serious injuries or death.
Electrocution or electrical hazards, from contact with overhead power lines or electrical equipment.
Limb loss and crush injuries from heavy machinery or being caught in gears and chains.
Repetitive motion injuries, such as strains and sprains from repetitive manual labor.
Back and neck injuries, resulting from heavy lifting or pulling.
Hearing loss, due to exposure to excessive noise levels.
Inhalation of toxic substances, such as diesel exhaust or chemicals used on the railcars.
Many of these injuries can be severe and life-altering, and it is important for employers to provide a safe working environment.
Who is liable for my railroad work accident?
The liability for a railroad work accident can vary depending on the circumstances of the accident.
If the accident was caused by the negligence of your employer (the railroad company), they may be held responsible.
If the accident was caused by a defect in equipment or track, the manufacturer or supplier may be held liable.
If the accident was caused by a fellow employee, the railroad company can still be held responsible under the Federal Employers' Liability Act (FELA).
The FELA attorneys at Glisson Law are experienced in these types of accidents and can help identify all liable parties.
Good To Know: FELA was passed in 1908 and is still going strong protecting our nation's workers.
How can your Alton railroad accident attorneys help?
Navigating FELA laws can be complicated. To secure full compensation for your injuries, you must demonstrate certain points, including proving that the company was negligent, that they failed to take reasonable precautions in providing a safe workplace or properly warning employees of danger. In short, injuries must be specifically linked to the railroad's shortcomings. The railroad injury attorneys at Glisson Law are already familiar with these laws and the best practices for making maximum financial recovery. We can help.
What's the value of my railroad accident claim?
Because every case is different depending on the person and the extent of their injuries, we can't give you a specific number right off the bat. However, we'll investigate your case, the nature of your injuries, your medical expenses, and all other relevant factors to come up with a reasonable and fair amount. This compensation takes into account:
The severity of your injury and damages
The length of time it takes to recover or reach maximum medical improvement
The amount of medical expenses incurred and will incur
Loss of wages and earning capacity
Pain and suffering
Permanent disability or disfigurement
Loss of quality of life
In the tragic event your loved one loses their life in a railway accident, we can file a wrongful death claim on your family's behalf, which will also cover funeral and burial costs.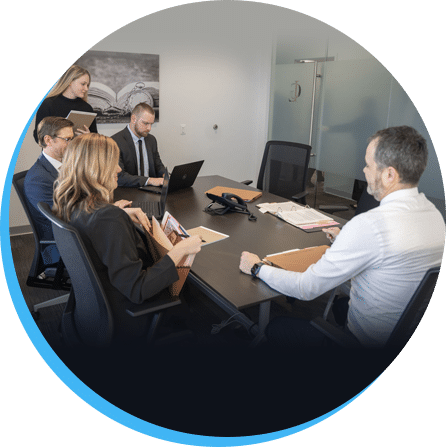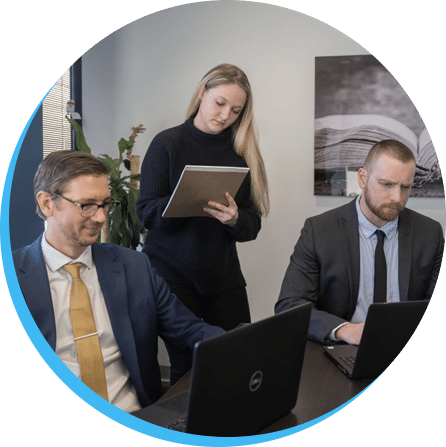 Do you have a railroad accident lawyer near me?
Glisson Law is located at 111 East Fourth Street, Suite 400, in Alton, IL. We're a block away from City Hall, and you can find plenty of parking across the street. There's also a bus stop right outside our office. Glisson Law conducts phone and video conferences when applicable, and makes home and hospital visits if you cannot travel to us.
Railroad accident lawyers serving Alton and beyond
The attorneys at Glisson Law are experienced in all types of personal injury cases, including those involving railroads. We're well-known in the area as a firm that has the resources and trial network to give you and your family confidence during a difficult time. As a result of continued success, past clients and attorneys regularly recommend injury victims to our firm. Call our offices or fill out our contact form to schedule a free consultation today. We proudly serve Belleville, Edwardsville, St. Clair and Madison County, and all of Southwestern Illinois.