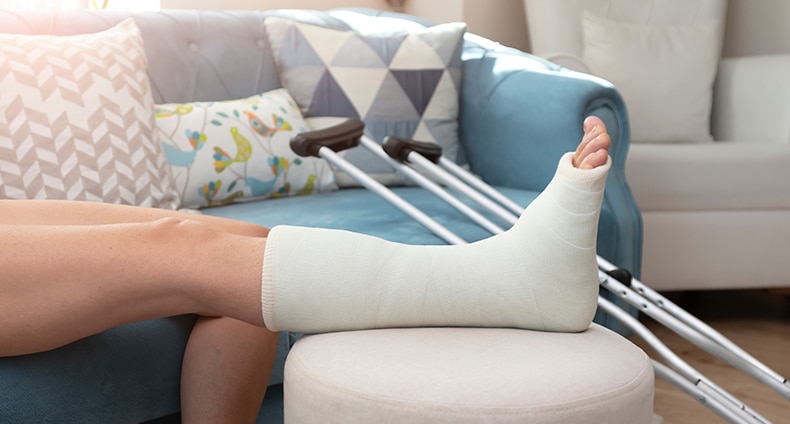 Jerseyville Personal Injury Attorneys
Helping the injured throughout Illinois
An accident happens in an instant, but can leave long-lasting injuries – injuries that might keep you out of work, injuries that incur massive medical expenses, injuries that change your life completely. As citizens, we owe each other a duty of care to act responsibly. When someone fails in this duty, they should be held responsible for the injuries and losses they cause.
At Glisson Law, we know how to hold the right people and parties accountable when you're injured in an accident that wasn't your fault. For 25 years, we have been helping the people of Jerseyville secure compensation for their injuries and losses. We can investigate your accident, show how the accident happened, and hold the liable parties responsible. Our attorneys have secured multi-million dollar results for many of our clients. Let us help you, too.
What types of accident claims do you handle in Jerseyville?
Our attorneys have the knowledge, skill, and resources to handle a variety of personal injuries and accidents, including:
Vehicle accidents
Whether on Route 67, Route 16, or other roads and highways running through Jerseyville, you never know when you'll be involved in an accident. Our attorneys represent drivers, passengers, motorcyclists, pedestrians, and bicyclists when someone is injured in an accident, including:
Car accidents. We handle all types of Jerseyville car accidents, including rear-end collisions, head-on crashes, broadsides, single-vehicle accidents, and rideshare accidents.
Truck accidents. Our attorneys handle all manner of truck crashes, including rollovers, jackknives, underrides, cargo spills, and blind spot accidents.
Motorcycle accidents. Motorcyclists are at risk on the road due to their bike's lack of protection. We handle accidents caused by negligent drivers, including those driving drunk, distracted, and fatigued.
Bicycle accidents. Our lawyers handle all manner of bike crashes, including intersection accidents, when a cyclist is injured in an accident that wasn't their fault.
Pedestrian accidents. We also represent pedestrians who are struck by vehicles, whether that accident happens in an intersection or on the shoulder of the road. We can help.
Boating accidents. We handle all types of boating accidents, including recreational boating crashes, that occur when an operator acts negligently.
Other accidents
Our experienced attorneys also understand the legal implications when property owners and businesses fail to comply with safety procedures. We handle the following types of Jerseyville personal injury claims:
Wrongful death claims. When an accident causes the death of a loved one, we file wrongful death claims against all defendants. We will seek all the compensation the law permits.
Premises liability accidents. Property owners owe a duty of care to their customers and visitors to maintain safe premises. We fight for clients after slip and fall accidents, negligent security assaults, swimming pool accidents, and other types of accidents caused by negligent property owners.
Product defects. We hold manufacturers of products liable when their products are defective and cause accidents and injuries. Our Jerseyville attorneys handle cases involving defective vehicle parts, children's products, electronics, power tools, household items, and many other products.
Medical malpractice. Our lawyers represent patients harmed by misdiagnosis or delayed diagnosis, medication errors, surgical errors, and other types of medical negligence. We also represent families if a newborn suffers a birth injury.
Nursing home neglect. We represent seniors who have suffered abuse, injuries, and neglect in nursing homes, including physical, emotional, financial, or sexual abuse.
What types of Jerseyville personal injury cases do you handle?
The personal injury attorneys at Glisson Law represent clients with catastrophic, permanent, and serious injuries. We work with your doctors to understand the true scope of your injuries, your medical care needs, your level of pain, and every way your injuries have changed your life. We handle the following types of injuries:
Hearing and vision loss
Nerve damage
Children's injuries
Scarring and disfigurement
How do you work to show a defendant is liable for my injuries?
Our Jerseyville personal injury attorneys understand how to competently handle each phase of your case. This includes:
Investigating how your accident happened, including talking with police and eyewitnesses.
Conducting discovery, which is orally questioning the defendants and anyone else with information about your accident, submitting written questions, and reviewing all relevant physical evidence. This evidence can include videos, electronic logs, black box data, smartphones, and other kinds of evidence.
Working with industry experts, like product safety experts, traffic reconstruction experts, doctors, and other professionals to strengthen your case.
Reviewing all relevant state and local laws.
Preparing a formal demand letter.
Engaging in negotiations with the insurance companies.
Trying your case in front of a jury.
We may also file claims against more than one defendant.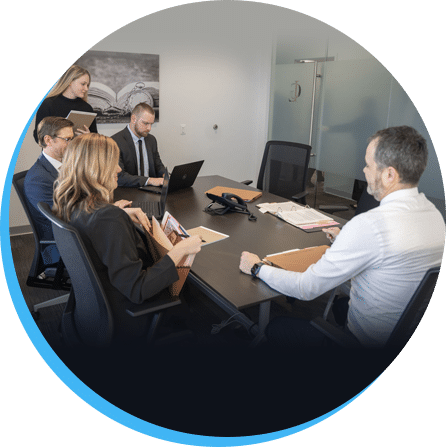 How much is my personal injury claim worth in Jerseyville?
Our personal injury attorneys demand compensation for all your injuries and losses. Accident victims and patients are entitled to compensation for all current and future damages, including:
Medical expenses, including things like hospitalizations, ER care, surgeries, doctor visits, medications, and assistive devices.
Lost wages and benefits
Physical pain and mental suffering
Loss of bodily function
Scarring and disfigurement
Property damage
We are also prepared to file wrongful death claims if your loved one died due to the negligence of another. These damages include funeral and burial costs, loss of financial support, emotional anguish, and other losses.
When should I file my personal injury claim in Illinois?
Statutes of limitation may vary depending on the claim you're bringing forth:
Personal injury, wrongful death, and medical malpractice actions must be filed within two years of the accident.
Exceptions may apply, and it is crucial to work with a Jerseyville attorney to ensure you file your claim as soon as possible.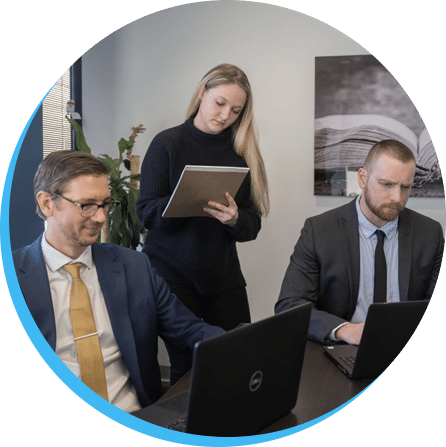 Do you have a personal injury attorney near me?
Glisson Law is located at 111 East Fourth Street, Suite 400, in Alton, IL. We're only a block away from City Hall, and there is plenty of parking across the street. There's also a bus stop right outside our office. Glisson Law conducts phone and video conferences when applicable, and makes home and hospital visits if you cannot travel to us.
Experienced personal injury attorneys serving Jerseyville, Illinois
If you or a loved one have been injured in an accident, talk to the skilled Jerseyville attorneys at Glisson Law today. Our lawyers work on a contingency fee basis for personal injury, meaning we don't get paid until you get paid. To find out how we can help you, call or fill out our contact form to schedule a free consultation.