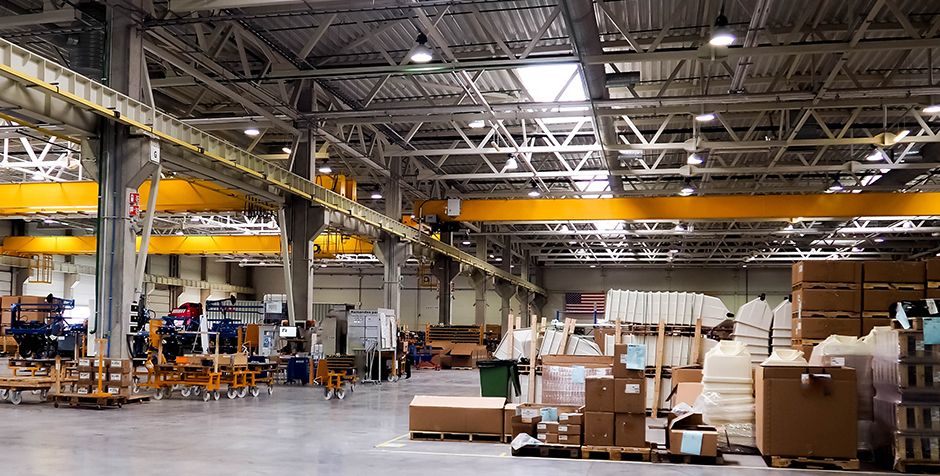 Alton Premises Liability Lawyers
Strategic legal help when you're injured on dangerous property in Illinois
Whenever you shop, visit an office, restaurant, or stay at a hotel, you have the right to expect that property is safe. You shouldn't end up injured in a slip and fall, assault, or any other accident that could have been prevented had proper safety measures been taken. When property owners cut corners, or put profits before safety, innocent people get hurt.
That's where the attorneys at Glisson Law come in. Out of our Alton office, we protect folks just like you when they suffer injury on dangerous and unsafe properties. We'll launch an investigation of the incident, find out why your accident happened and who should be held accountable, and then fight for the compensation to which you're entitled to recover from your injuries. Get in touch with us today to schedule a free consultation about your case.
What is the theory of premises liability?
Premises liability is a legal theory that holds property owners and managers responsible for accidents or injuries that occur on their property. This can include injuries caused by hazards or defects on the property, such as slip and falls, dog bites, and other types of accidents and incidents. Property owners have a legal duty to exercise reasonable care in maintaining their property, as well as warning of any known hazards, and can be held liable for injuries that happen when they fail to do so.
What are some examples of premises liability accidents?
We handle a wide variety of premises liability claims. Some of the more common include:
Slip and fall accidents caused by wet or slippery surfaces, uneven flooring, or obstacles in walkways
Injuries caused by falling objects, such as merchandise falling from shelves in a store, or debris falling from a building under construction
Injuries caused by negligent security, such as a lack of lighting in a parking lot or a failure to mitigate known criminal activity on the property
Injuries caused by dangerous or defective conditions, such as a broken stairway or a lack of handrails on a staircase
Injuries caused by swimming pool accidents, such as a lack of fencing or proper supervision
Injuries caused by animal attacks, such as a dog bite in a public park or a wild animal in a zoo
Injuries caused by exposure to hazardous substances, such as asbestos or lead paint.
When we take your case, we immediately begin an investigation to find out why your accident happened – what dangerous condition caused your injuries? Who was responsible for maintaining that property and why wasn't that condition fixed? We'll hold all the liable parties accountable and work to make things right. You can count on us.
What injuries can happen in premises liability accidents?
Common injuries resulting from dangerous property accidents include:
Fractures and dislocations
Lacerations
Electrical shock
Illnesses derived from toxic exposure (including mesothelioma)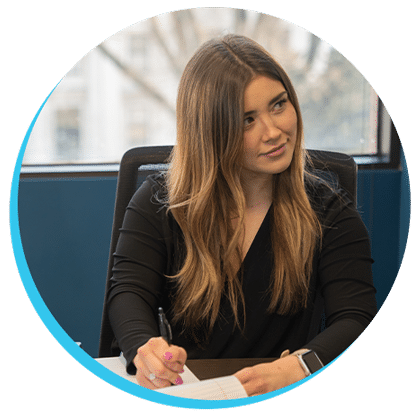 Who is liable for an accident caused by dangerous property?
Property owners are responsible for keeping their premises safe for others. If you or a loved one were injured in an accident on unsafe property, you may be able to hold one or more of the following parties liable:
The owner of the property
The owner of the business located on the property
Manager of the business
Landlord or manager of an apartment building
Other parties depending on the circumstances
Our Alton attorneys can identify all liable parties during our investigation into your accident.
What is the Illinois Premises Liability Act?
The Illinois Premises Liability Act governs the liability of property owners for injuries sustained by individuals on their property. This law outlines the duty of care property owners owe to individuals who are on their property, and outlines the circumstances under which they may be held liable for any harm experienced by residents, visitors, and guests. Under the Act, property owners owe a duty of reasonable care to what's called "invitees and "licensees."
Here's how that works:
An invitee is an individual who is on the property for the benefit of the owner. Examples of invitees include customers of a business, or people who use a public park. A property owner owes an invitee the highest duty of care, which includes both a duty to warn of any known or obvious dangers on the property, as well as a duty to take reasonable steps to make the property safe.
A licensee is someone who is on the property with the express or implied permission of the owner, but not for the benefit of the owner. Examples of licensees include social guests or someone who is on the property for their own purposes. The property owner has a duty to warn a licensee of any dangers of which they are or should be aware.
You might be wondering if property owners owe a duty of care to trespassers. Land owners owe little to no duty of care to individuals who enter onto another's property without permission. Property owners generally won't be held responsible for harm or injuries incurred to a trespasser. However, if a child is injured while trespassing, the owner could be sued for negligence.
Good To Know: In Illinois, you have two years to file a premises liability claim – but you should take legal action as soon as possible after your accident.
What is the value of my Alton premises liability claim?
Every person, every injury, and every case is unique. Therefore the value of your claim will depend on the extent of your injuries, your personal circumstances, and the strength of your case. Generally, though, personal injury plaintiffs are entitled to compensation including:
Medical expenses, current and future
Lost income, current and future
Pain and suffering
Scarring and disfigurement
Loss of enjoyment of life
Property damage
If a property owner knew of a dangerous situation yet failed to repair, mitigate, or warn you, causing your injuries, we may also file for punitive damages.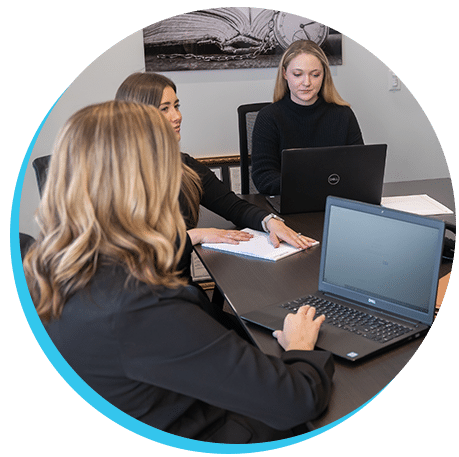 Do you have a premises liability lawyer near me?
Glisson Law is located at 111 East Fourth Street, Suite 400, in Alton, IL. We're a block away from City Hall, and you can find plenty of parking across the street. There's also a bus stop right outside our office. Glisson Law conducts phone and video conferences when applicable, and makes home and hospital visits if you cannot travel to us.
Premises liability attorneys with more than 25 years of experience
Property owners have a responsibility to keep their premises safe for guests and visitors, and when they fail to do so, people can get hurt. At Glisson Law, our Alton premises liability lawyers fight for those injured on unsafe properties and premises. We hold the right parties and entities accountable for what happened to you, and fight for the compensation for which you're entitled for your injuries. Call our offices or fill out our contact form to schedule a free consultation today. We proudly serve the people of Belleville, Edwardsville, St. Clair and Madison County, and all of Southwestern Illinois.