Alton Swimming Pool Accidents Lawyers
The help you need after a swimming pool death or catastrophic injury in Illinois
Going for a swim on a hot summer day is among America's many treasured pastimes. Under the wrong circumstances, however, a day at the pool can become a terrible tragedy. Whether it's a result of poor supervision, negligent construction, or improper maintenance, a head injury, drowning, near-drowning, or other pool-related injury can alter the course of a person's life.
These types of accidents often result in massive expenses and long-term medical needs. When you or a loved one suffer injury because of another's negligence, it's crucial you have an experienced attorney on your side to help you recover compensation. The Alton attorneys at Glisson Law understand premises liability law and how to litigate swimming pool accident claims effectively and successfully. Talk to us today to find out how we can help you.
What kinds of swimming pool accident cases do you handle?
With more and more people purchasing backyard swimming pools, the threat of injuries and drowning exists in every neighborhood. Our personal injury attorneys have recovered damages from pool-related lawsuits against municipalities and their parks departments, schools, sports clubs, hotels, motels, and individuals, as well as pool manufacturers and maintenance companies.
It's also important to include public or private swimming places that are not technically pools, such as ponds, lakes, and swimming holes overseen by lifeguards. Spas and hot tubs would also be included in this category.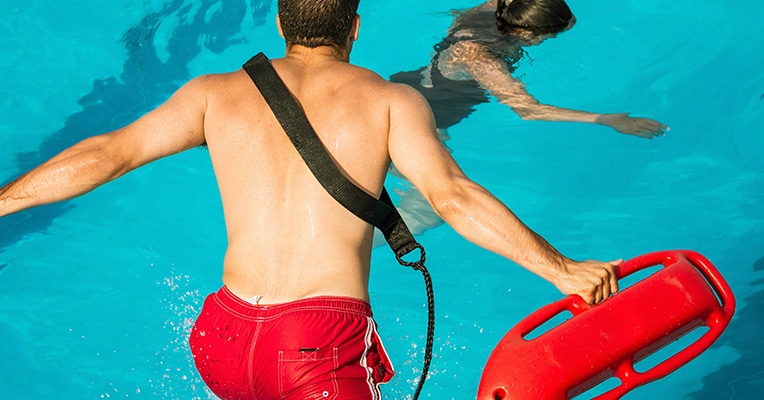 How many people are injured in swimming pool accidents every year?
The Consumer Product Safety Commission (CPSC) releases an annual report of Nonfatal Drowning Injuries and Reported Drownings in pools and spas. The report focuses on injuries to children under the age of 15, as they are most affected by these types of accidents. For the years 2019 to 2022, the CPSC found the following:
6,300 children needed emergency room treatment for injuries associated with pools or spa "submersions"
Approximately 5,000 of these children were under the age of five
Over 95% of these incidents happened in a pool
Children between the ages of 1 and 3 accounted for 70% of injuries
Due to a lag in fatality reporting, we don't have yet have the fatality numbers for 2019 to 2022, however, "389 fatalities associated with pool or spa submersions involving children younger than 15 years of age were reported to CPSC staff annually from 2017 through 2019."
What injuries result from swimming pool accidents?
Common injuries resulting from swimming pool accidents include:
Drowning
Non-fatal drowning
Traumatic brain injury (from lack of oxygen)
Spinal cord injuries
Broken bones from slips and falls
Illnesses from contaminated water or chemical exposure
An incident lasting only a few seconds or minutes can affect you for the rest of your life. Let us help.
What causes swimming pool accidents?
There are countless ways adults and children can suffer injury in a pool. One common cause for drownings and injuries in a swimming pool, for example, can be attributed to a simple municipal code violation. Or, a child could sneak into pool owner's backyard for a dip and end up injured. Although it might seem that this would be the fault of the child's parents for not supervising them, legally, part of the blame might be placed on the homeowner whose pool was not protected by a fence meeting city requirements. (This often falls under Illinois premises liability law.)
Other causes include pools wrongly allowing diving, putting swimmers at risk for head injuries or death. In other cases, negligent lifeguards may fail to save the lives of at-risk swimmers. Faulty pool equipment may also be responsible for drownings and entrapment.
Good To Know: Drowning is the leading cause of unintentional death among children aged one through four. [CDC]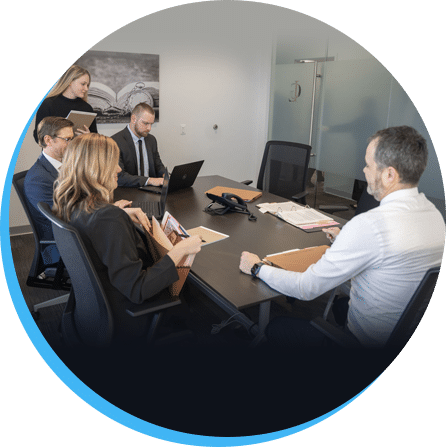 Who is liable for my swimming pool accident?
Liability for a swimming pool accident in Illinois typically depends on the specific circumstances of the accident. Generally, a property owner or manager can be held liable for accidents that occur on their property if they were negligent in maintaining the pool or the surrounding area. For example, if the property owner failed to properly secure the pool area, or if they knew about a dangerous condition and failed to fix it, they may be held liable for any injuries that result. Additionally, if a pool contractor or maintenance worker was negligent in their duties, they could also be held liable for any injuries that occur.
It's important to note that in some cases, the victim may also be held partially liable for their own injuries if they were engaging in risky behavior or if they ignored any posted warnings or safety rules. Because Illinois operates under contributory fault in personal injury cases, the injured party must show their negligence was 50% or less in order to recover compensation. However, recovery will be penalized by percentage of negligence. So, for example, if you were injured in a pool accident but found 20% responsible for your injuries, you will receive 80% of your award.
What is the value of my Alton swimming pool accident claim?
If you or a loved one are injured in a swimming pool or spa accident, you may be eligible for the following compensation:
Medical bills, current and future
Lost wages, current and future
Pain and suffering
Loss of enjoyment of life
Scarring and disfigurement
Life care expenses
In the event your child loses their life in a swimming pool accident, our attorneys can file a wrongful death claim on your family's behalf.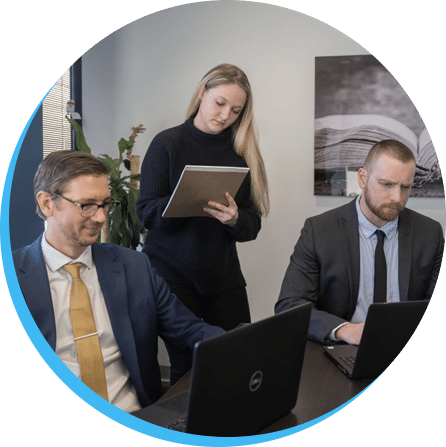 Do you have a swimming pool accidents lawyer near me?
Glisson Law is located at 111 East Fourth Street, Suite 400, in Alton, IL. We're a block away from City Hall, and you can find plenty of parking across the street. There's also a bus stop right outside our office. Glisson Law conducts phone and video conferences when applicable, and makes home and hospital visits if you cannot travel to us.
Alton swimming pool accident attorneys
This may come as no surprise, but following a swimming pool injury, seeking immediate medical treatment is crucial. After that, you may need to consider legal action. The personal injury lawyers at Glisson Law have decades of experience and we invest the effort necessary to get results for our injured clients. To schedule a free consultation, call our offices or fill out our contact form today. We proudly serve the people of Belleville, Edwardsville, St. Clair and Madison County, and all of Southwestern Illinois.