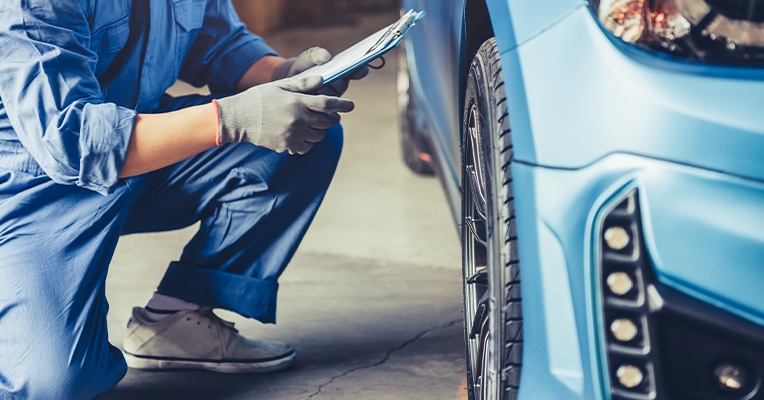 Alton Products Liability Lawyers
Representation when you're injured by a defective product in Illinois
Manufacturers have a responsibility to keep dangerous and defective products off the market, and if they fail to do so, consumers can get hurt. Whether it's a malfunctioning space heater that starts a fire or an airbag that deploys in the middle of driving, a defective product can cause an innocent person great harm. This area of law is called product liability.
Product liability refers to the legal responsibility of manufacturers, distributors, and retailers for any injury caused by a product that they have produced, distributed, or sold. This can include harm caused by defects in design, manufacturing, or labeling, as well as any failure to provide proper warnings or instructions for use. In a products liability claim, the injured plaintiff may seek compensation for damages such as medical expenses, lost wages, and pain and suffering. The attorneys at Glisson Law can help.
What types of products liability cases does your Alton firm handle?
A defective or malfunctioning product can harm you or your family in countless ways, causing serious or even fatal injuries. Our experienced lawyers handle a wide variety of product liability claims, including:
Vehicle defects. Cars, trucks, motorcycles, boats, and other vehicles can have defective parts like brakes, tires, electrical systems, airbags, fuel systems, or seatbelts.
Pharmaceuticals. Defective and dangerous drugs can make a serious condition even worse. A defective medical device can cause severe injuries.
Tools, machines, and equipment. When things like power tools, scaffolds, heavy machinery, and other equipment malfunction, workers get hurt.
Household products. Defective products like space heaters, ovens, pet products, and other consumer goods can start fires, release toxic gases, or poison members of your household.
Children's clothes and toys. Infants and children can die from defective cribs, sleepers, strollers, and toys when they are not designed or manufactured properly.
We also work with folks injured by recalled products. Agencies like the US Consumer Product Safety Commission and the National Highway Traffic Safety Administration oversee product recalls, and manufacturers must comply with federal recalls, as well as their own voluntary recalls. However, it's important to remember that you don't have to show that a product was recalled to have a valid products liability claim.
What are the three types of defective products?
A product can be considered defective if it has one or more of these conditions (using a defective vehicle as an example):
The first type of defective product is a product that is designed in a way so as to make the product unreasonably dangerous. For example, if an automobile manufacturer designs a vehicle with a driver's seat that can easily break apart upon a 10 mile-per-hour collision, this would be unreasonably dangerous. Even if the car was manufactured correctly, the design itself will make the vehicle dangerous to operate.
Secondly, a product can be defective because of an improper manufacturing process. For example, if a vehicle is manufactured with bad brakes; i.e., perhaps the brake pads are in a weakened condition because of sub-par materials. The car can be considered unreasonably dangerous because the brakes can fail. Although the brakes were designed correctly, the process went wrong in manufacturing.
The third method of showing that a product is unreasonably dangerous is a failure to provide adequate warnings or instructions on the proper use of the product. When a danger is obvious and generally accepted, there is no duty to warn of that danger – generally, there's no need to put a warning in a car not to drive it off a cliff. However, when a danger is not immediately obvious, the manufacturer and/or the seller needs to warn and/or explain to the consumer how to properly use a product. For example, the increased use of in-dash infotainment systems require a warning to users to pull over to the side of the road before interacting with the screens. Failure to add this instruction could make manufacturers liable for distracted driving accidents.
What is the difference between a product liability and a car accident case?
In a typical car accident case, the plaintiff (or the injured party) must demonstrate that the at-fault driver was negligent, and that negligence caused an accident, which in turn caused their injuries.
In a products liability case, fault or liability is imposed without regard to whether someone was exercising reasonable care. In other words, it's not the conduct of the plaintiff that matters – it's the condition of the product and whether or not it was dangerous and/or defective.
Who is responsible when I'm injured by a defective product?
Anyone that is in the chain of distribution of a product can be responsible for your injuries, and that includes the manufacturer, the supplier, the distributor, a retailer, and even a wholesaler.
Many of our clients ask us if they can be held responsible for their own injuries, and the answer is no, not in the traditional sense of negligence. In other words, an injured person is not held to the highest standard of care in a negligence case. If they use a defective product in a negligent manner and suffer injury due to the defect, that cannot be held against them.
However, a user of a product can be guilty of what is known as "assumption of the risk." This means the injured party, if they knew of a specific product defect, understood and appreciated that this could be a risk, and then proceeded to use the product anyway, disregarding this known danger.
What this means is that a consumer can be unobservant; they can be inattentive or ignorant or fail to discover or guard against a defect and they are still eligible to recover compensation. However, if they are aware of the defects and proceed to use the product knowing there is a risk, they are likely negating any potential for recovery.
What is the value of my Alton products liability claim?
When injured by a defective product, you can claim damages typical to a personal injury case. This means you can recover for:
Medical bills (past and future)
Pain and suffering
Loss of enjoyment of life
Scarring and disfigurement
Lost wages
Life care expenses
In the event your loved one loses their life because of a defective product or vehicle, our attorneys can file a wrongful death claim on your behalf to recoup funeral and burial expenses.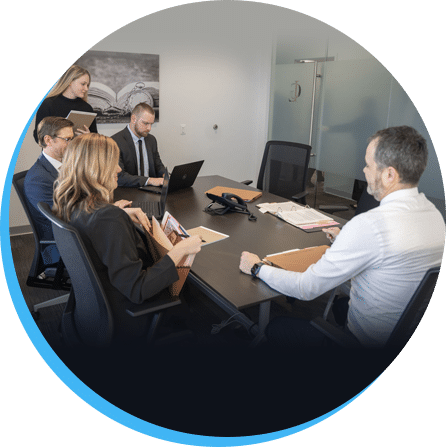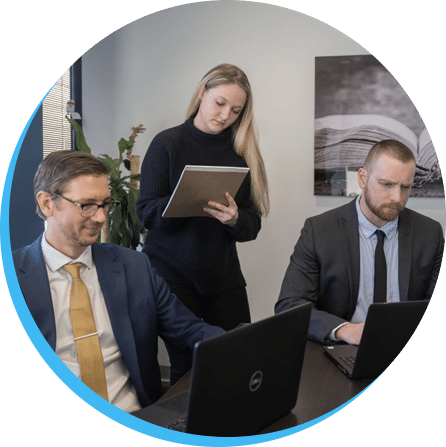 Do you have a products liability lawyer near me?
Glisson Law is located at 111 East Fourth Street, Suite 400, in Alton, IL. We're a block away from City Hall, and you can find plenty of parking across the street. There's also a bus stop right outside our office. Glisson Law conducts phone and video conferences when applicable, and makes home and hospital visits if you cannot travel to us.
Talk to an experienced Alton products liability attorney today
Product liability cases can be difficult and time-consuming. You need a law firm who understands product liability law inside and out, and knows how to handle a case from start to finish. The Alton injury attorneys at Glisson Law have been helping people just like you for more than 25 years. Get in touch with us today to schedule a free consultation. Just call our offices our fill out our contact form. We proudly serve Belleville, Edwardsville, St. Clair and Madison County, and all of Southwestern Illinois.