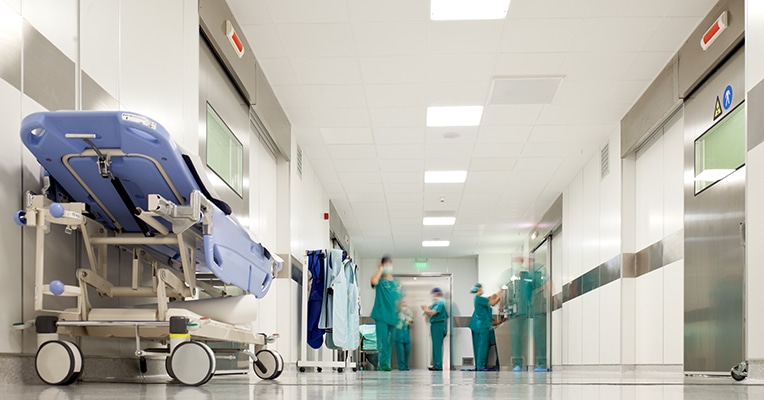 Alton Defective Household Product Lawyers
Tough representation for clients harmed by dangerous products in Illinois
Most us of spend the majority of the day and night in our homes. We buy home products to cook, sleep, keep warm or cool, provide family comforts, enjoy life, clean, and for other reasons. The makers of household products have a duty to ensure that these products work and that they don't cause harm.
While many products work just fine, other household products are dangerous and can cause severe harm to consumers. Some home products can cause fires. Some products may be toxic, causing respiratory and skin disorders. Electric products may cause electric shock. Many products can cause severe cuts, bruises, and even traumatic amputation.
At Glisson Law, our product liability lawyers review whether the product that caused you harm was recalled. We work with product safety experts who understand why household products are dangerous. We file personal injury claims to compensate you when home products cause injuries or the death of a loved one.
How dangerous are household products?
According to the National Safety Council, in 2020, 11.7 million people received emergency room care due to consumer products. Some of the products that caused the most risk include:
Stairs, landings, ramps, floors. Seniors were the most vulnerable.
Beds, mattresses, and pillows. Toddlers between 0-4 were the most vulnerable and seniors were the second-most vulnerable.
Chairs, sofas, and sofa beds. Youngsters between 0-4 and seniors were the most vulnerable.
What types of household products may be dangerous?
At Glisson Law, we review the recall database provided by the Consumer Product Safety Commission (CPSC) and work with product safety experts to determine why the home product that injured you or a child was defective and whether the manufacturer ever notified you of a recall.
We're skilled at handling the following types of household product defects and other types as well:
Children's products including toys
Household cleaning products, including detergents and abrasives
Home athletic equipment
Pre-assembled furniture and home assembly furniture
Electronic tools
Outdoor equipment, including lawnmowers and snowblowers
Carbon dioxide (CO) and smoke detectors
Grooming item
Home appliances
Over-the-counter medications
We also represent victims of defective household appliances, including:
Ceiling fans. These cooling devices can cut fingers, cause bruises, and cause electrical injuries if the fans are defective.
Space heaters. These heaters often cause fires if flammable items like clothes or blankets are nearby. Space heaters that use gas or kerosene shouldn't be used inside because they can cause toxic fumes.
Toasters and toaster devices. These devices can become extremely hot. Residents of the home may suffer electrical injuries if they try to retrieve a piece of toast or a bagel that gets stuck in the product.
Ovens, stoves, and microwaves. These products can cause fires if left unattended. Gas leaks are extremely dangerous. Some gas products can explode.
Washers and dryers. These devices can cause electrical injuries if they're defective. Children may become trapped in some of these products which can cause broken bones, spinal cord damage, and even death.
Other types of household products that may be dangerous if they're defective include garbage disposals, blenders, desks, tables, bookshelves, and many other household products.
What types of injuries do defective household products cause?
Some of the more serious types of injuries from product defects that our trial lawyers handle include burns, asphyxiation, electric shock, broken bones, brain injuries, spinal cord damage, broken bones, off of limbs or joints, nerve damage, lacerations, and many other types of injuries.
What makes a product defective?
In Illinois, consumers can file a product liability claim based on three separate grounds – strict liability, breach of warranty, and negligence.
In a strict liability claim, there is no need to prove the manufacturer was negligent. If the product is defective, the defect caused an accident, and the accident caused your injuries (or the death of a loved one); those elements are enough to show the manufacturer is liable for your damages.
To show that product is defective requires showing at least one of the following:
The household product had a design defect. This means that the plans used to make the product were wrong. When the design of a space heater or any other home product is wrong, then all versions produced from the original design will be defective.
The way the household product was made was defective. Manufacturing defects may be due to poor quality parts, lack of execution of the design, or other types of workmanship defects.
The household product didn't come with proper instructions. Even products that are ready-made should have clear instructions on how and when to safely use the product.
The household product didn't have proper warnings. The instructions for how to use electrical products or various chemicals or when to take medications should have warning labels as to the dos and don'ts for using the product. Consumers need to be told in understandable language about any dangers involved with using their home product.
There is no requirement that a product be recalled to show it was defective.
In breach of warranty claims, accident victims have the right to argue that the express or implied warranties about the product were breached – the product didn't work as promised.
In negligence claims, our product liability lawyers work to show the manufacturer failed to follow industry standards or made other mistakes when making the product.
In addition to the manufacturer, the distributors and retailers who sell the products may also be liable.
How much is my product liability claim worth?
Each accident victim's case is different. We work to maximize your claim by showing the cost of the following damages and how much they are affecting you:
All your current and future medical expenses
Any lost income or benefits including financial losses because you can never work again or at the same pay/level as you did before the accident
All your daily physical pain and emotional suffering
The loss of any bodily function such as the ability to use your hand
Any scarring or disfigurement
Any psychological help that you need
Loss of consortium (marital enjoyment)
We also seek compensation for your financial and personal damages when we file wrongful death claims for family members when a loved one died due to a defective household product.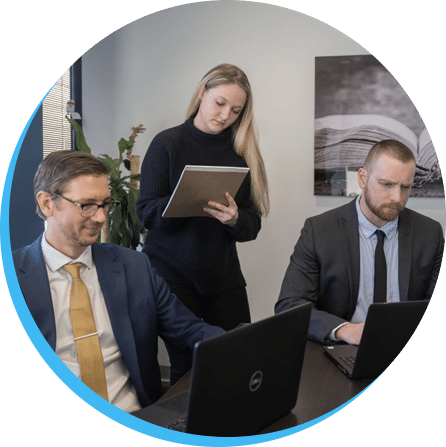 Do you have a household product defect lawyer near me?
Glisson Law meets clients at our office located at 111 East Fourth Street, Suite 400, in Alton, IL. We're a block away from City Hall. There's parking nearby. You can also reach us by bus. We also meet clients at their homes and healthcare facilities when necessary. Phone and video conferences are also available by appointment.
We've helped numerous personal injury victims obtain strong settlements and verdicts.
Contact our Alton household product liability lawyer today
We understand your pain and anxiety when household products cause such incredible harm. We work with investigators, product safety experts, building code officials, and others when home products cause electric accidents, fires, falls, and other types of accidents. We'll guide you through the claims process one step at a time. We're always prepared to negotiate with insurance companies and try your case before a jury. Call us today or fill out our contact form to schedule a free consultation. We proudly serve the people of Belleville, Edwardsville, St. Clair and Madison County, and all of Illinois and Missouri.