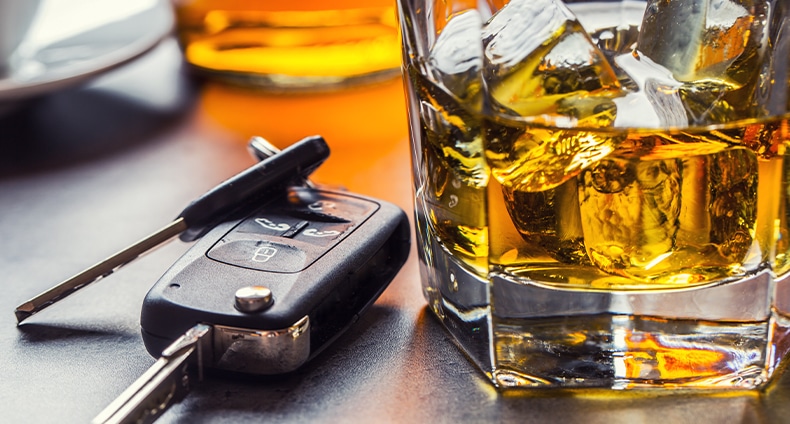 Alton Drunk Driving Accident Lawyers
Strong advocacy when drunk drivers cause injuries or deaths anywhere in Illinois
There's no excuse for drinking and driving. The dangers of driver intoxication are well-known. If someone drinks at a tavern, a celebration, a party, or anywhere away from their home; that person should make arrangements to have someone sober drive them home. When a drunk driver in Alton operates their vehicle, the likelihood of a serious or fatal accident is very high. Impaired driving is dangerous driving.
At Glisson Law, our personal injury lawyers in Alton have been fighting for car, truck, motorcycle, and other vehicle accident victims throughout Illinois for 25 years. We work with our investigators, the police, and the prosecution to show that the driver who caused your injuries or the wrongful death of a loved one was intoxicated when an accident occurred. We also thoroughly question everyone who has information about the accident including the defendants. Our lawyers have an impressive record of large settlements and jury verdicts because we focus on all the small details, understand the laws, and persuasively argue your claim.
How dangerous and deadly are drunk driving accidents?
The National Highway Traffic Safety Administration (NHTSA) reported that 1,194 people died in Illinois in 2020 due to alcohol-related accidents. Further, 13,622 people died in drunk driving accidents in 2020 nationwide. NHTSA estimates that about 47 percent of all Illinois traffic fatalities are due to drunk driving.
What types of injuries do drunk driving accident victims suffer?
Drunk driving accidents tend to cause more serious injuries than other types of accidents because there simply isn't any way for a sober driver to anticipate the erratic movements of a drunk driver. Most drunk drivers violate one or more traffic laws such as speeding, running red lights, and even driving into oncoming lanes of travel.
Drunk drivers cause injuries or deaths to passengers in their vehicles, the drivers and passengers in other vehicles, pedestrians, and bicycle riders.
Some of the many types of drunk driving injuries our lawyers handle include:
Broken bones
Crush injuries including internal organ damage
Nerve, ligament, tissue, and muscle damage
Burn injuries
Scarring and disfigurement
Many other types of injuries
Many drunk driving injuries require emergency room care, hospitalization and surgery, treatment with specialists, rehabilitative care, and other types of medical care. Many drunk driving victims need months or years to be able to return to work – if they can ever return to work.
Tragically, many drunk driving accidents are fatal.
How does alcohol affect a person's ability to drive?
According to Alcohol.org, there is a direct relationship between a driver's blood alcohol content (BAC) level and their inability to drive their vehicle. A high BAC reduces a driver's reaction time and reflexes, causes blackouts and memory loss, results in a loss of physical coordination, changes blood pressure, affects a driver's vision, and impairs the ability to drive safely.
02%: This BAC level will cause poor judgments, alter moods, and make the driver feel warm.
05%: At this BAC level, the driver may start to lose small muscle control including the ability to focus. Drivers may speak louder and gesture more.
08%: This BAC level can result in DUI charges in almost every state including Illinois. At this level, a driver's reaction times and coordinator worsen. Balance, hearing, and speech falter.
15%: This BAC level is considered very high. Drivers will have much less body control including difficulty walking and talking.
Does a DUI criminal case affect my personal injury case?
In Illinois, drivers can be charged with driving under the influence if their BAC is .08 or higher, or for other reasons that render their ability to drive dangerous. Convicted drivers may face prison time, fines, loss of driving privileges, and other consequences.
Often, if an intoxicated driver caused your accident, the driver will be facing a DUI charge. While there is no requirement that a driver be convicted of a DUI for your civil claim to proceed, a DUI conviction should help your claim. The conviction may be able to be used in your civil case. The drunk driver's insurance carrier is more likely to settle.
At Glisson Law, we coordinate your civil claim with the prosecution's case. Normally, the prosecutor's case will be tried before your civil claim. Whether or not there is a DUI conviction, we are likely to take statements for the police officers and have the officers testify as to why they believe the driver who struck you was drunk.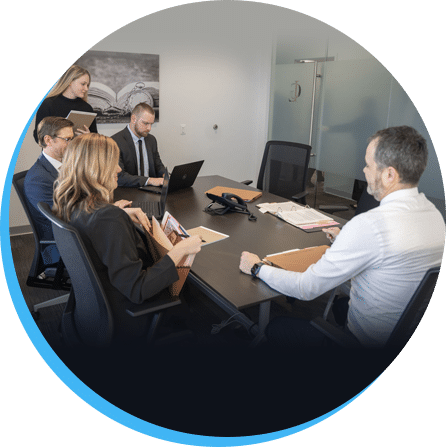 Who is liable for drunk driving accidents?
The people and businesses who are liable for a drunk driving accident may include more than just the driver.
An employer of the driver may be liable if a driver, such as a truck driver, caused an accident while they were working. The owner of the car, if different than the driver, may be liable if, for example, the owner knew the driver was intoxicated and still let the driver operate the vehicle.
A commercial establishment may also be liable if the business served someone who was visibly intoxicated or a minor and the person who was served later caused an accident due to their intoxication. The Illinois Dram Shop Act applies to bars, taverns, hotels, restaurants, and any entity that sells alcohol. We'll explain when and how commercial establishments are liable for accidents or assaults caused by an intoxicated patron.
Another driver who wasn't intoxicated may also be liable.
How much time do I have to file my drunk driving accident claim?
Generally, in Illinois, the victims of any type of Illinois personal injury claim (including drunk driving accidents and wrongful death claims) have two years from the date of the accident to file their lawsuit. Some exceptions may apply.
We recommend that you contact us immediately so that we can speak with the police and conduct our investigation of the accident site. We need to speak with witnesses while their memories are fresh. Local businesses and neighbors may have video of the accident we can use on your behalf. We want to ensure you are seeing the health providers who can help you.
What is the value of my drunk driving case?
In personal injury cases, we seek compensation for all your current and future damages due to a drunk driving accident. These damages:
All your medical expenses
Your lost income and permanent disability payments if you can never return to work
Your daily physical pain and emotional suffering
Any loss of bodily function
Any scarring or disfigurement
Any property damage
Loss of consortium
Household out-of-pocket costs.
We may seek punitive damages against a drunk driver because driving while intoxicated is an egregious wrong.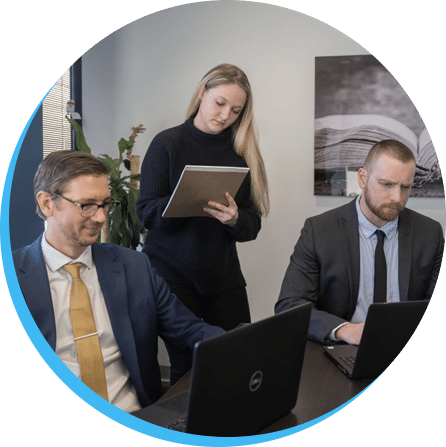 Do you have a drunk driving accident lawyer near me?
Glisson Law is located at 111 East Fourth Street, Suite 400, in Alton, IL. We're very close to City Hall. You should be able to park across the street. There's also a bus stop right outside our office. Glisson Law does conduct phone and video conferences when applicable. We also see injured clients at their homes or a hospital if they cannot travel to us.
We understand the unique issues involved with drunk driving accident claims.
Contact our skilled drunk-driving lawyers now
Any vehicle accident is frightening. You worry about your health, your ability to work, your bills, and how your injuries are affecting the people close to you. When a driver foolishly drinks and drives, the driver deserves to be held accountable. The Alton-based drunk driving lawyers at Glisson Law work aggressively and persuasively with the insurance companies and before juries to obtain the strongest results possible. Call us or fill out our contact form to schedule a free consultation. We proudly serve the people of Belleville, Edwardsville, St. Clair, and Madison County, and all of Illinois and Missouri.