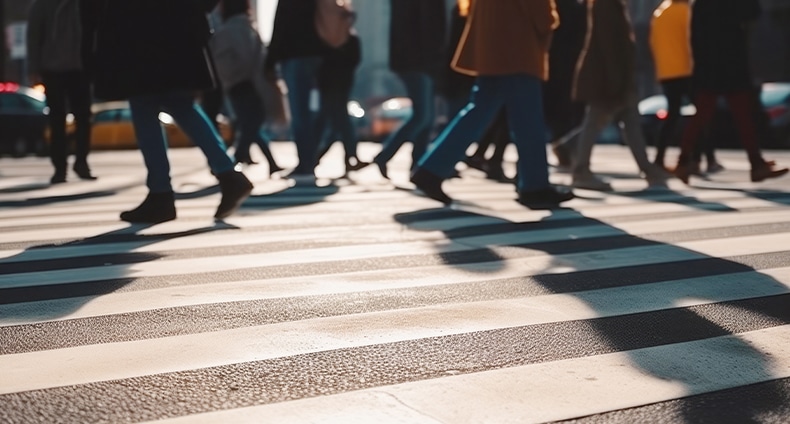 Alton Pedestrian Accident Lawyers
Experienced legal help when struck by a vehicle when walking in Illinois
Alton and the neighboring communities in Illinois are wonderful places to walk. Residents and visitors love to walk for exercise, to see the beautiful scenery, to visit neighbors, and as the cheapest form of transportation there is. Walking in warm weather carries risks that a driver may speed through a neighborhood or drive through a crosswalk without having the right of way. Walking in the snow and ice of winter can be treacherous unless the sidewalks are cleared.
Drivers need to respect the rights of pedestrians. At Glisson Law, we've been strong advocates for personal injury victims for 25 years. We've helped many car accident, truck accident, motorcycle accident, bicycle accident, and pedestrian accident victims throughout Illinois obtain substantial insurance settlements and jury verdicts.
How common are pedestrian accidents?
According to the National Highway Traffic Safety Administration (NHTSA):
6,516 pedestrians died in traffic accidents in 2020.
54,769 pedestrians were injured in 2020.
Pedestrian fatalities accounted for 17 percent of all traffic fatalities.
More than 7 in 10 pedestrians who died were males.
47 percent of pedestrian fatalities involved some alcohol.
Most pedestrian accidents (more than 80 percent) occurred in urban areas.
Nearly 25 percent of pedestrians who died in traffic accidents in 2020 were struck by a hit-and-run driver.
What are the causes of pedestrian accidents?
Drivers of cars, trucks, and motorcycles need to look out for pedestrians, especially at intersections and in residential neighborhoods. A walker is simply no match for the mass and speed of even the smallest motor vehicles. Pedestrians are more likely to suffer catastrophic injuries or deaths than minor injuries if struck by any motor vehicle.
At Glisson Law, we are skilled at showing a driver:
Was intoxicated
Failed to yield to a pedestrian who was in an intersection crosswalk
Was speeding or violating an Illinois traffic law
Was distracted by a cell phone, a sandwich, or for some other reason
Was driving too fast in a commercial parking lot
Was driving too fast for inclement weather
The Illinois Department of Transportation or local agencies/entities may be liable if faulty road design, landscaping, or signs contributed to a pedestrian accident.
Pedestrians may be partially at fault if they jaywalk, cross against the light, or are otherwise negligent.
Our pedestrian accident lawyers understand the unique liability issues involved when pedestrian accidents happen, including the contributory negligence laws for children.
What kinds of injuries can pedestrians sustain?
Pedestrians lack the same types of physical protection that drivers enjoy, so their injuries are often severe. Among the more serious are:
Internal organ damage
Nerve damage
Multiple broken bones
At Glisson Law, we can help you if you have sustained one of these life-altering injuries. We also file wrongful death claims when a loved one is killed by a careless or reckless driver.
How can drivers reduce the odds of a pedestrian accident?
Some of the safety precautions drivers the NHTSA recommends to avoid pedestrian accidents include:
Look out for pedestrians in locations where they are likely to walk into streets.
Be prepared to stop before entering a crosswalk – not when you're halfway into the crosswalk.
Be extra vigilant at night or when visibility is poor.
Make sure you know where the pedestrian is going.
Comply with the traffic laws starting with driving at the speed limit.
Be sure to see around vehicles or obstructions at crosswalks.
Never drink and drive.
Go slowly in residential neighborhoods.
Go very slowly in school zones.
Stop when children or adults are getting onto or off a bus.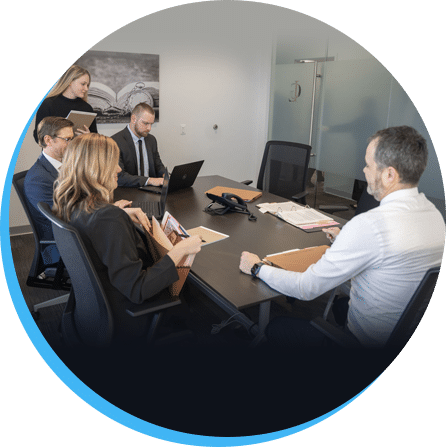 How can pedestrians reduce the odds of a pedestrian accident?
The NHTSA also provides these safety recommendations for pedestrians:
Use the sidewalks or walking paths and not the street where possible.
Follow the traffic signals and signs.
If you have to walk in or near a street, walk facing traffic and as far away from cars as possible.
Use marked crosswalks and intersections where possible. Otherwise, walk where it's well-lit. Be sure there are no cars nearby so you have enough time to completely cross the street.
Don't walk while distracted. This means don't use your cell phone or headphones when crossing a street.
Never walk while intoxicated. It's better to arrange a ride from a sober driver or avoid drinking if you can't be sure you'll get home safely.
Dress appropriately – light clothing is better than dark clothing at night. Reflective materials and a flashlight also help.
Be sure the driver sees you by making direct eye contact with the driver.
Look for cars when walking in parking lots or near driveways.
Who is responsible for a pedestrian accident?
You shouldn't assume that only the driver of the vehicle that struck you or killed your loved one is responsible. At Glisson Law, we work diligently to determine whether any other people or companies may be responsible for a pedestrian traffic accident.
Other possible defendants may include:
An employer, such as a trucking company, that employs a truck driver and then pressures the truck driver to make deliveries faster than is necessary or safe.
A state agency or entity for road defects.
The owner of the vehicle if different from the driver may be liable if certain other conditions are met starting with giving the driver permission to use the vehicle that caused the pedestrian accident.
A tavern or seller of alcohol to a minor or someone who is visibly intoxicated if the person who consumed the alcohol causes the pedestrian accident due to their intoxication.
A manufacturer of defective car, truck, or motorcycle parts such as brakes that don't work.
What damages can pedestrian accident victims claim?
Pedestrian accidents often cause permanent injuries or death. We demand compensation for all your damages to date and the damages your will reasonably have for the rest of your life. Our damage demand includes compensation for:
All your medical expenses. These bills include emergency transportation, emergency room care, hospital bills, surgeries, doctor visits, rehabilitation, assistive devices, medications, and any other medical costs.
Lost income. We seek compensation for all the money and benefits you lost and will reasonably be expected to lose because you can't work – including lost income and benefits for a permanent disability.
Pain and suffering. You're entitled to claim damages for all your daily pains, aches, itches, agony, anxiety, and depression.
Scarring and disfigurement. You can claim damages for any facial or body scars and any disfigurement such as a traumatic amputation.
Other damages may include loss of function, property damage, loss of consortium, and punitive damages.
While your case is pending, our Alton-based pedestrian accident lawyers will explain your right to use your own health insurance coverage. We'll work with your healthcare providers to try to postpone the need to pay bills until your case is resolved. If the responsible driver can't be found (a hit-and-run driver) or doesn't have enough insurance, we'll file an uninsured/underinsured (UM/UIM) claim on your behalf.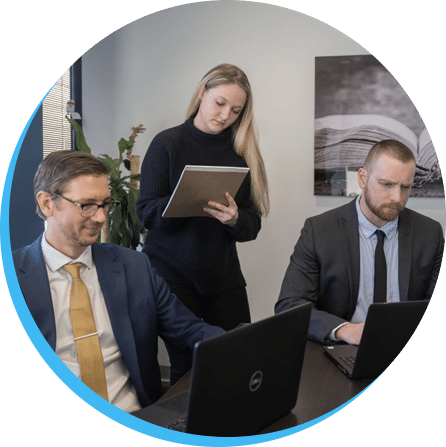 Do you have a pedestrian accident lawyer near me?
We meet injury victims and families at our office located at 111 East Fourth Street, Suite 400, in Alton, IL. Glisson Law is just one block away from City Hall, and you can find plenty of parking across the street. You can also reach us by bus. We do conduct phone and video conferences by appointment. We also make home and hospital visits for clients who can't physically come to our office.
We've been fighting for personal injury victims for 25 years.
Speak with our pedestrian accident lawyers now
Survivors of pedestrian accidents often live with a lifetime of pain. Sadly, many pedestrian accidents cause unbearable sadness because a beloved family member died. Glisson Law can help. We've earned the respect of former clients, insurance companies, and defenses for our relentless advocacy for our clients. We've obtained many high-figure settlements and jury verdicts. Get in touch with us now by phoning us or using our contact form to schedule a free consultation. We proudly serve the people of Belleville, Edwardsville, St. Clair and Madison County, and all of Illinois and Missouri.