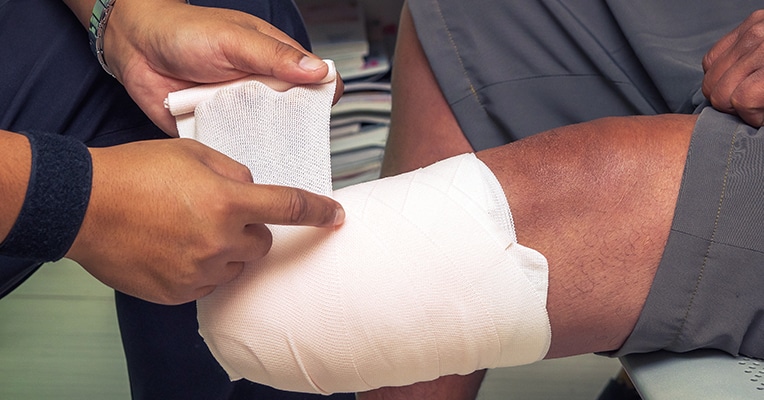 Alton Traumatic Amputation Lawyers
Skilled legal help when negligence results in limb loss and amputation in Illinois
The loss of a limb is a permanent injury. It leaves the victim with a disability, chronic pain, lifetime medical bills, and physical and emotional challenges. An amputation injury can happen from a variety of reasons, but when it happens due to someone's negligence, you shouldn't be responsible for your bills or other hardships. However, holding the right people or entities responsible can be difficult – especially when you're trying to recover from your accident and injuries.
That's where the Alton injury attorneys at Glisson Law come in. We know how to navigate the complex legal landscape and assign liability. We can negotiate with insurance companies and deal with other parties on your behalf so you can take the time you need to heal. We keep you in the loop, keep you informed, and never make a decision without your approval or input. Get in touch with us today so we can talk about your potential case.
What is a traumatic amputation injury?
A traumatic amputation injury differs from traditional surgical amputation in that the body part is often forcibly separated from the body, typically as a result of a "traumatic" event such as a car accident, industrial accident, or other emergency. Traumatic amputations can be partial or complete, and may involve the loss of limbs such as arms, legs, hands, feet, fingers, or toes.
According to the Amputee Coalition, in the United States:
45% of limb loss is caused by traumatic amputation
507 people lose a limb every day
185,000 people have an amputation injury every year
Lifetime healthcare costs for people with limb loss is $509,275
Because it is permanent and life-changing, traumatic amputation is considered a catastrophic injury.
What are the complications to traumatic amputation injuries?
Limb loss injuries don't end with the amputation procedure. Side effects and complications can continue for months and years after the initial injury:
Pain and phantom limb sensations. Many patients may experience ongoing pain and discomfort in the affected area, as well as phantom limb issues, which feels as if the amputated limb is still present.
Stump complications. The stump where the limb was amputated may develop complications, such as infection, pain, scarring, or nerve damage.
Prosthetic complications. Adjusting to a prosthetic limb can be difficult, and individuals may experience issues with comfort, fit, or function.
Psychological effects. Traumatic amputation can have a profound impact on a person's mental health, leading to depression, anxiety, and post-traumatic stress disorder (PTSD).
Mobility issues. Losing a limb may make it difficult to go back to everyday life, and may limit mobility and independence.
Rehabilitation and therapy. Amputation injuries require extensive rehabilitation and physical therapy to regain strength, mobility, and independence.
Of course, we can't understate the financial impact of a traumatic amputation accident. A catastrophic injury results in massive financial costs, including medical bills, rehabilitation expenses, and lost wages. These should not be your responsibility or your concern when the accident was not your fault.
Who is liable for my traumatic amputation injury?
Every person and every case is different. Liability for a traumatic amputation injury will vary depending on the specific circumstances of each case. In general, though, liable parties may include:
Negligent drivers. If the amputation was caused by a car, truck or motorcycle accident, the liable party may be the driver who is found at fault for the accident.
Employers. If the amputation occurred in the workplace, the employer may be liable if the injury was caused by unsafe working conditions or a failure to provide proper safety equipment.
Product manufacturers. If a defective product or machinery caused the amputation, the manufacturer may be liable.
Medical professionals. If the amputation was the result of a negligent medical procedure or surgical error, the medical professional or facility may be liable.
Property owners. If the amputation was caused by a hazardous condition on someone else's property, the property owner may be liable.
Determining liability in a traumatic amputation case can be complex and is best handled with the skilled assistance of an experienced personal injury attorney. The injury lawyers at Glisson Law can help.
How can your traumatic amputation lawyers help my case?
An attorney can help you navigate the often-complicated legal process and pursue the financial compensation to which you're entitled for your injury, including:
Helping you understand your rights. Your lawyer can help you understand your rights and responsibilities under Illinois law.
Investigating the cause of your injury. Your attorney can investigate the circumstances surrounding your accident, gather relevant evidence, and build a strong case to support your claim.
Navigating the claims process. The insurance claims process can be confusing to a layperson, but we can help guide you through the process.
Negotiating with insurance companies. Often, insurance companies attempt to minimize the amount they have to pay out. Our lawyers will negotiate on your behalf to help you receive fair compensation.
Filing a lawsuit. If necessary, we'll file a lawsuit on your behalf to hold the liable party or parties accountable for your damages and losses.
Representing you in court. If your case goes to trial, we represent you in court and present a strong case to a judge or jury.
Overall, the team at Glisson Law offers skilled support, guidance, and advocacy throughout the civil claims process. Let us help.
What's the value of my traumatic amputation claim?
The value of every case will vary depending on the patient and the circumstances and severity of their injury. However, most personal injury claims include compensation for:
Medical expenses, including the past, current, and future cost of medical treatment, rehabilitation, and any other medical needs.
Lost wages and loss of future earning potential, in the event you are unable to work as a result of your injury.
Pain and suffering, which is compensation for physical pain and emotional distress resulting from your accident.
Loss of quality of life, which takes into account your ability to enjoy life and participate in activities you once enjoyed.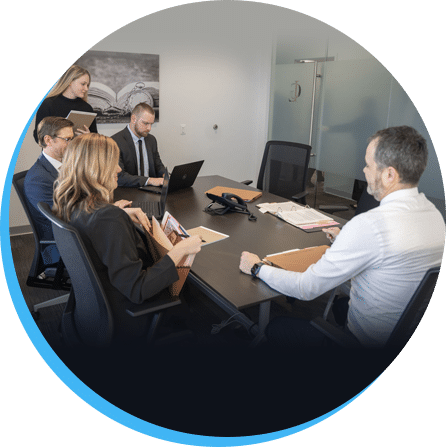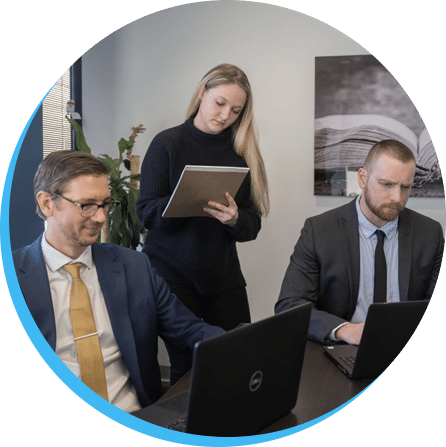 Do you have a traumatic amputation lawyer near me?
Glisson Law is located at 111 East Fourth Street, Suite 400, in Alton, IL. We're a block away from City Hall, and you can find plenty of parking across the street. There's also a bus stop right outside our office. Glisson Law conducts phone and video conferences when applicable, and makes home and hospital visits if you cannot travel to us.
Compassionate traumatic amputation lawyers serving Alton
The attorneys at Glisson Law understand catastrophic injury – we've been helping the people of Southwestern Illinois for more than 25 years. If you or a loved one experienced a traumatic amputation due to another's negligence, we can work to secure you the compensation to which you're entitled. We're here to help. Call our offices or fill out our contact form today to schedule a free consultation. We serve individuals and families throughout Belleville, Edwardsville, St. Clair and Madison County.