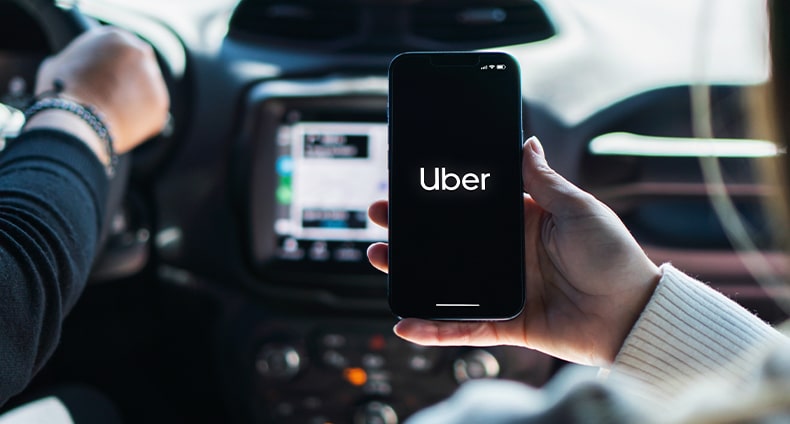 Alton Uber/Lyft Accident Lawyers
Experienced car accident lawyers for victims of rideshare accidents in Illinois
Many residents, workers, and tourists use Uber and Lyft rideshare services to enjoy the arts, see local landmarks, run errands, get to and from work, visit neighbors, and for many other reasons. Rideshare services offer the convenience of being able to schedule rides in advance from the comfort of your smartphone. For Uber and Lyft drivers, driving passengers around Illinois is a nice source of income.
Riding in an Uber or Lyft can be dangerous. Drivers are often distracted by focusing on their next ride or figuring out the roads and streets they need to navigate to get you to your destination. At Glisson Law, our car accident lawyers in Alton understand the unique issues involved when rideshare accidents happen including which insurance policy covers your claim. We have the experience and resources to fight for car accident victims throughout Illinois who use an Uber or a Lyft.
What types of Uber and Lyft accident claims do you handle?
Glisson Law represents all victims of rideshare accidents, including:
Passengers in Uber and Lyft vehicles
The drivers of the Uber and Lyft vehicles when another driver causes an accident
The drivers and passengers in other vehicles (cars, trucks, and motorcycles) when an Uber or Lyft driver causes an accident
Pedestrians and bicycle riders injured in rideshare accidents
The families of anyone killed in an Uber or Lyft accident
We handle head-on crashes, broadsides, rear-end collisions, intersection accidents, single-vehicle accidents, multi-vehicle accidents, accidents when someone is getting into or out of the rideshare vehicle, and any other type of accident.
We file personal injury claims, auto defect claims, and wrongful death claims.
Why do Uber and Lyft accidents happen?
Many Uber and Lyft accidents happen for the same reasons any car accident happens. Common causes of car accidents include driver intoxication, driving while distracted, speeding and other traffic violations, or driving too fast for weather conditions.
Some rideshare accidents are unique to Uber and Lyft vehicles. Rideshare accidents often occur because the driver:
Is looking at a GPS to figure out where to drive
Is texting while driving or using a smartphone to respond to inquiries about rides, contact passengers, speak with Uber and Lyft officials, and for many other reasons.
Is looking for where the passenger is on a street, apartment, place of work, or the passenger's home
Is tired because they work long hours to make more money
Other reasons that relate to the driver's need to communicate with passengers about available rides and directions
Unlike trucks that transport cargo, Uber and Lyft drivers transport human beings. Uber and Lyft drivers owe the highest duty of care to their passengers.
What types of injuries do rideshare accident victims suffer?
Our Alton-based Uber and Lyft personal injury lawyers fight for victims who suffer serious injuries and for families when a loved one dies in a rideshare accident. We advocate for accident victims who suffer:
Broken bones and fractures
Crush injuries including organ damage
Nerve, ligament, tissue, and muscle damage
Hearing loss
Vision loss
Sexual assaults
Other serious injuries
We work with your healthcare providers and our own network of doctors to verify your injuries, itemize the cost of the care you already incurred and will incur, understand all the ways your injuries are affecting your life, show your daily pain and suffering, and review other medical consequences.
Some personal injury claims are due to intentional misconduct such as physical or sexual assaults. Drivers who commit these horrible wrongs need to be held accountable for the physical and emotional harm they cause.
Who is responsible for an Uber or Lyft accident?
At Glisson Law, we work to hold all responsible parties accountable depending on how the accident happened. We file claims against Uber and Lyft drivers, other drivers, the manufacturers of defective car parts, and any other responsible parties.
How does rideshare insurance work?
The insurance issues in Uber and Lyft accident cases are fairly complex. We'll help simplify the issues and explain which insurance companies should pay your claim depending on who is liable. The core insurance requirements are as follows:
Insurance for any Illinois drivers
Every car owner in Illinois, including rideshare owners, must have the following minimum coverage:
$25,000 for injuries to one person.
$50,000 for injuries to multiple people – one accident.
$20,000 for property damage.
$25,000/$50,000 UM/UIM coverage.UM/UIM is short for uninsured motorist coverage/underinsured motorist coverage.
Vehicle owners should consider buying as much liability insurance as they can afford because many claims are worth much more than the minimum.
Insurance for Uber and Lyft drivers
The standard minimum liability insurance applies when an Uber or Lyft driver uses their vehicle for personal reasons.
When the Uber or Lyft driver is working – looking for riders or transporting riders – different insurance requirements apply.
The insurance obligations of the rideshare driver and the rideshare company (Uber or Lyft) vary depending on the status of the ride.
If the Uber or Lyft driver has turned on his/her app and is looking for rides, then the driver should have up to $50,000 in bodily injury coverage for one victim, $100,000 for multiple victims in the same accident, and $25,000 in property damage. This means the owner of the vehicle must inform their liability insurance carrier that they do use the car to provide passenger rides.
If the Uber or Lyft driver has a passenger in their vehicle, then Uber and Lyft should have $1,000,000 in liability coverage for bodily injury and property damage.
Uber and Lyft also have their own vehicle requirements that cover the acceptable age of the vehicle, how many doors the vehicle has, inspection requirements, and other criteria.
Our Alton Uber car accident lawyers understand all the rideshare insurance and driving regulations that apply to Uber and Lyft drivers.
How much is my Uber/Lyft claim worth?
We demand compensation for all your damages. Normally, after the discovery phase of your case is complete, we submit a detailed demand letter to the insurance carrier(s). We demand compensation for all your current and future economic and personal damages including
Your medical expenses including ER care, surgeries, hospitalizations, doctor visits, rehabilitative care, assistive devices, and medications
Your lost income and benefits, including compensation if you have a permanent disability
Your daily physical pain and emotional suffering
Loss of function
Scarring and disfigurement
Loss of consortium
Property damage
We file wrongful death claims if a close relative died in an Uber or Lyft accident.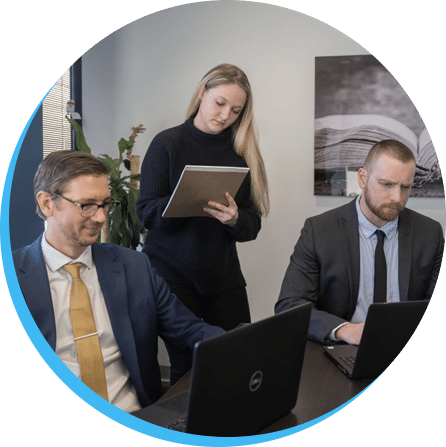 Do you have an Uber accident lawyer near me?
Glisson Law is located at 111 East Fourth Street, Suite 400, in Alton, IL. We're near City Hall. There should be plenty of parking across the street. There's also a bus stop right outside our office. Glisson Law conducts phone and video conferences and home or hospital consultations if you cannot travel to us.
We'll explain your rights and guide you through the claims process.
Contact our Uber and Lyft accident lawyers today
Uber and Lyft drivers have a duty to ensure their passengers get to their destinations safely. At Glisson Law, our car accident lawyers prepare every case for trial. That's precisely why we are able to settle many claims. Insurance companies and defense lawyers understand our record of success arguing personal injury cases in court. Get in touch with us today by calling our office or completing our contact form to schedule a free consultation. We proudly serve the people of Belleville, Edwardsville, St. Clair and Madison County, and all of Illinois and Missouri.