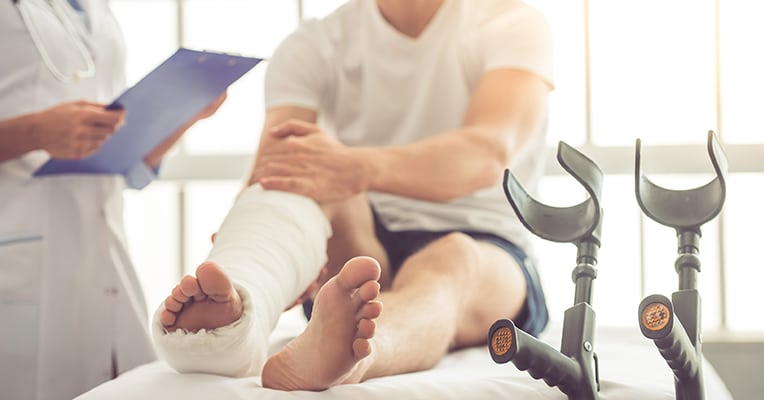 Litchfield Personal Injury Attorneys
Legal help when you're injured in an accident in Illinois
An accident can change your life forever, causing injuries and losses from which it takes a long, long time to recover. After an accident that wasn't your fault, you may be facing massive medical expenses, lost wages, and pain and suffering. The person or party who caused your damages should be held responsible for what they've done.
The Litchfield personal injury attorneys at Glisson Law understand how to bring your case to justice, holding all liable parties accountable for your losses. We have over 25 years of experience helping people just like you secure compensation for your injuries. We will investigate your accident, gather evidence, and demonstrate how your accident happened. Our team has a variety of multi-million dollar results for many of our clients. We can help – get in touch with us today?
What types of Litchfield accident claims does your firm handle?
Our attorneys have the knowledge, skill, and resources to handle a variety of personal injuries and accidents. Whether you're on Route 55 or driving through town on Route 16, you just never know when you might be involved in an accident. Let our attorneys represent you after an accident – we help drivers, passengers, pedestrians, motorcyclists, and bicycle riders when they are injured. We handle:
Car accidents. Talk to us after a Litchfield car accident. We handle rear-end collisions, head-on crashes, broadsides, hit-and-runs, and all other types of car accidents.
Truck accidents. Our legal team specializes in a wide range of truck accidents, encompassing incidents such as rollovers, jackknifes, underrides, cargo spills, and blind spot collisions.
Motorcycle accidents. Motorcycle riders face heightened vulnerability on the road, given the inherent lack of protection provided by their bikes. We handle accidents caused by careless drivers, including those operating under the influence, engaging in distracted driving, and driving while fatigued.
Bicycle accidents. Our legal team specializes in a wide range of bicycle accidents, particularly when cyclists sustain injuries in accidents that were not their fault, such as intersection collisions.
Pedestrian accidents. We provide representation for pedestrians who have been involved in accidents with vehicles, regardless of whether the incident occurs at an intersection or on the roadside. If you've been affected, we're here to assist you.
Boating accidents. Our attorneys handle all types of boating accidents, including recreational boating accidents caused by negligent operators.
Our seasoned attorneys are also well-versed in the legal issues that arise when property owners and businesses neglect safety protocols. We handle various Litchfield personal injury claims, including:
Wrongful death claims. In cases where a tragic accident leads to the loss of a loved one, we initiate wrongful death claims against all responsible parties. Our goal is to pursue the maximum compensation allowed by law to support our clients during this difficult time.
Product defects. We also have experience holding product manufacturers accountable for accidents and injuries caused by defective items. Our Litchfield attorneys handle cases involving faulty vehicle components, children's products, electronics, power tools, household goods, and various other products.
Premises liability accidents. Property owners have a responsibility to maintain safe premises for their customers and visitors. We advocate for our clients following incidents like slip and fall accidents, negligent security-related assaults, swimming pool accidents, and other incidents resulting from property owner negligence.
Medical malpractice. Our legal team represents patients who have suffered harm due to misdiagnosis, delayed diagnosis, medication errors, surgical mistakes, and other forms of medical negligence. Additionally, we offer assistance to families if a newborn experiences birth-related injuries.
Nursing home neglect. We stand up for the rights of seniors who have endured abuse, injuries, or neglect within nursing homes, whether it's physical, emotional, financial, or sexual mistreatment.
What types of personal injury cases does your Litchfield firm handle?
The personal injury lawyers at Glisson Law are dedicated to advocating for clients who have sustained catastrophic, permanent, and severe injuries. We collaborate closely with your medical professionals to gain a comprehensive understanding of the full extent of your injuries, your medical treatment requirements, the intensity of your pain, and the profound impact these injuries have had on your life. We handle a wide range of injury types, including:
Hearing and vision loss
Nerve damage
Children's injuries
Scarring and disfigurement
How do you work to show a defendant is liable for my injuries?
An attorney will work to show that the defendant is liable for your injuries by proving the following elements:
Duty of care. The defendant owed you a duty of care. This means that they had a legal obligation to act reasonably and to avoid causing you harm.
Breach of duty. The defendant breached their duty of care. This means that they failed to act reasonably and caused you harm.
Causation. The defendant's breach of duty caused your injuries. This means that your injuries would not have happened if the defendant had not acted unreasonably.
Damages. You suffered damages as a result of your injuries. This means that you have suffered financial losses or physical or emotional harm.
Your attorney will gather evidence to support each of these elements. This evidence may include witness statements, medical records, and photographs. We may also hire experts, such as doctors or engineers, to provide testimony about the cause of your injuries.
Here are some of the specific things that our attorneys can do to show that a defendant is liable for your injuries:
Investigate the accident. We will investigate the accident to gather evidence about what happened. This can include interviewing witnesses, reviewing police reports, and obtaining medical records.
Identify the defendant. We will identify the person or entity who is responsible for your injuries. This may be the driver of a car, the owner of a property, or the manufacturer of a product.
Gather evidence. We will gather evidence to support their claim, such as witness statements, medical records, and photographs.
File a lawsuit. We will file a lawsuit on your behalf. The lawsuit will state the facts of your case and the legal claims that you are making.
Negotiate a settlement. We may try to negotiate a settlement with the defendant. This means that the defendant will agree to pay you money to resolve your case.
Take your case to trial. If the defendant does not agree to a settlement, we will take your case to trial. This means that your case will be decided by a judge or jury.
If you have been injured, it is important to speak to an attorney as soon as possible. The attorney can help you understand your legal rights and options and can help you get the compensation you deserve.
How much is my personal injury claim worth in Litchfield?
Determining the exact worth of your personal injury claim is a complex process that depends on various factors. The value of your claim will be influenced by factors such as:
Nature and severity of your injuries. The extent of your injuries, whether they are temporary or permanent, and how they affect your daily life will play a significant role in determining the value of your claim. Severe injuries often result in higher compensation.
Medical expenses. The cost of medical treatment, including past and future medical bills, medications, therapy, and rehabilitation, will be factored into your claim.
Lost income. If your injuries have caused you to miss work or have reduced your earning capacity, you may be entitled to compensation for lost wages.
Property damage. If your personal property was damaged in the accident, such as a vehicle in a car accident, the cost of repairs or replacement will be included.
Pain and suffering. Non-economic damages, such as physical pain, emotional distress, and loss of enjoyment of life, can significantly affect the value of your claim.
To get a more accurate estimate of the worth of your personal injury claim, it's essential to consult with an experienced Litchfield personal injury lawyer who can assess your specific circumstances and provide guidance on pursuing your claim. They can help you gather evidence, negotiate with insurance companies, and, if necessary, take your case to court to seek fair compensation.
When should I file my Illinois personal injury claim?
In most cases of personal injury, such as car accidents, slip and falls, and general negligence claims, you typically have two years from the date of the injury to file a lawsuit. It's essential to initiate the legal process well before this deadline to ensure you have enough time to gather evidence, negotiate with insurers, and, if necessary, file a lawsuit.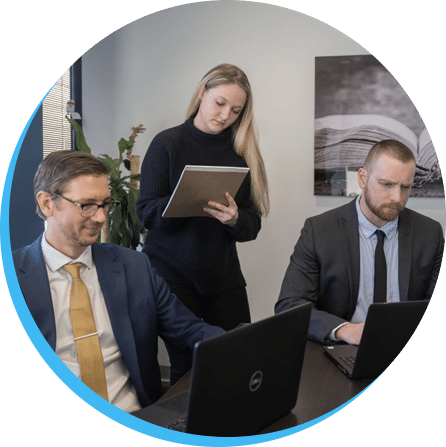 Do you have a personal injury attorney near me?
Glisson Law is located at 111 East Fourth Street, Suite 400, in Alton, IL. We're only a block away from City Hall, and there is plenty of parking across the street. There's also a bus stop right outside our office. Glisson Law conducts phone and video conferences when applicable, and makes home and hospital visits if you cannot travel to us.
Skilled personal injury attorneys serving Litchfield, Illinois
Have you been injured in an accident? If so, you may be entitled to compensation. A personal injury attorney can help you understand your legal rights and options and fight for the compensation you deserve. Our lawyers work on a contingency fee basis for personal injury, meaning we collect no payment until your injury claim is resolved successfully. To find out how we can help you, call or fill out our contact form to schedule a free consultation.