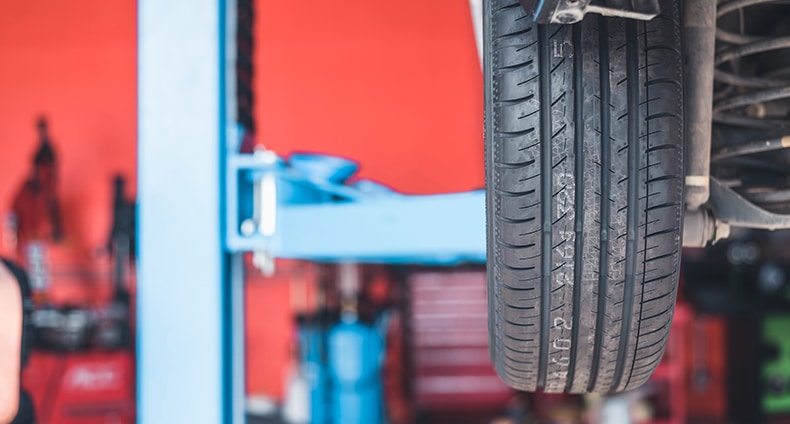 Alton Defective Auto Product Lawyers
Holding car manufacturers accountable for poor design, workmanship, and instructions
There are enough accidents every day due to drunk driving, distracted driving, speeding, and other causes. Manufacturers shouldn't add to those totals. Instead, manufacturers need to ensure that cars, trucks, and motorcycles don't have accidents because parts of the vehicle don't work or because safety features like airbags and seatbelts malfunction. When the key parts of any vehicle fail, drivers and passengers may suffer severe injuries or death. Defective vehicles can also injure or kill pedestrians and bicycle riders.
Sadly, the long-term existence of the NHTSA recall database illustrates that manufacturers continue to make defective car, truck, and motorcycle parts regularly. Worse, in many cases, the recalls are only issued by the NHTSA or the manufacturer after a large number of injuries and/or deaths have already occurred. At Glisson Law, our Alton-based product liability lawyers work with vehicle safety experts and product engineers to show what the defect was and why it caused your accident and injuries. For more than 25 years, we've been helping personal injury victims throughout Illinois obtain strong and just recoveries.
What types of product defect claims do you file?
Our trial lawyers are seasoned product liability lawyers. When products are defective, we file claims to hold manufacturers (and others in the supply chain) liable for any design defects, defects in workmanship, faulty instructions, or failures to warn – that cause an accident or fail to protect you. Product defect claims usually include three core claims:
Strict liability. Manufacturers are strictly liable for any defective products if the defects cause an accident which in turn causes injuries or death.
Breach of warranty. Manufacturers can be held liable for any breaches of express or implied warranties that cause accidents.
Negligence. Manufacturers may also be liable for failing to follow industry standards and for specific acts of negligence such as failing to test a product.
If the victim survives, the overall product defect claim is called a personal injury claim. If the victim dies, the overall product defect lawsuit is called a wrongful death claim.
What types of auto defect cases do you handle?
At Glisson Law, we're ready to challenge large manufacturers and their high-priced lawyers. We represent victims and families when a product defect causes serious injuries or death. Some of the many types of auto product defect claims we handle include:
Defective airbags. Tens of millions of Takata airbags are already subject to recalls. "Long-term exposure to high heat and humidity can cause these airbags to explode when deployed. Such explosions have caused injuries and deaths."
Defective seatbelts. Fastening your seatbelt does no good if the latch releases or the seatbelt fails to restrain a driver or passenger in the event of an accident.
Defective brakes. Drivers rely on their brakes to come to a complete stop. When brakes fail to work, a vehicle can slam into the rear of your car (or vice-versa). You may miss a key turn or be unable to slow down. Defective brakes are often deadly brakes.
Defective tires. Commercial trucks have many wheels, sometimes as many as 18 wheels. When tires blow out due to tread separation or other failures, the results can be catastrophic – whether you're in a truck, car, or motorcycle.
Defective collision protection. Vehicles should be designed to withstand some impact. Manufacturers who fail to crash test their vehicles should be held accountable for any harm that should have been prevented.
Other examples of auto defects, according to the NHTSA, include:
Steering components that fail
Problems with fuel system components problems that may cause vehicle fires
Accelerator controls that break or stick
Wheels that crack or break
Windshield wiper assemblies that fail to operate properly
Wiring system problems
Car ramps or jacks that collapse
Car seats and booster seats
We also handle vehicle accident cases involving defective electrical systems, clutches, throttles, steering mechanisms, hydraulic systems, and other defective car, truck and motorcycle parts.
Can I find out if my car, truck, or motorcycle was recalled?
Vehicle owners should find out whether their vehicle was recalled through their manufacturer. The manufacturer should notify you of the defect and explain what make and model vehicle is being recalled, the reason for the recall, and what remedies are available.
The manufacturer usually issues a recall after the National Highway Traffic Safety (NHTSA) informs the manufacturer of the recall. The NHTSA issues a recall after it receives complaints about vehicle defects and/or accidents and conducts its own investigation. The NHTSA may issue a recall to the manufacturer if it determines a part is defective and injuries or deaths are possible. Manufacturers who are informed of an NHTSA recall should then inform their customers of the recall.
Manufacturers can also issue a recall pursuant to their own investigation.
For a lawsuit, there is no requirement that the vehicle that caused your injuries be subject to a recall. We can still prove a product was defective through the reports and testimony of a vehicle product safety expert.
Who is liable for a defective auto part that causes an accident?
Generally, the businesses that are liable for a defective product that causes an Illinois or Missouri accident are the manufacturer, the distributor, and any retailers. In some cases, a repair company may also be liable.
Our product liability lawyers are skilled at determining who the manufacturer and other defendants are. This includes determining whether there are any parent companies or other entities with an ownership interest.
What types of injuries do auto accident victims suffer?
Glisson Law takes pride in helping personal injury victims who suffer catastrophic, permanent, or serious injuries. Many of our clients never completely recover from their accidents. We have working relationships with many different types of physicians. We represent car defect victims who have:
Fractures
Crush injuries, including organ damage
Nerve, muscle, tissue, and ligament damage
Hearing or vision loss
We also file wrongful death claims on behalf of families when a loved one tragically dies due to the fault of others.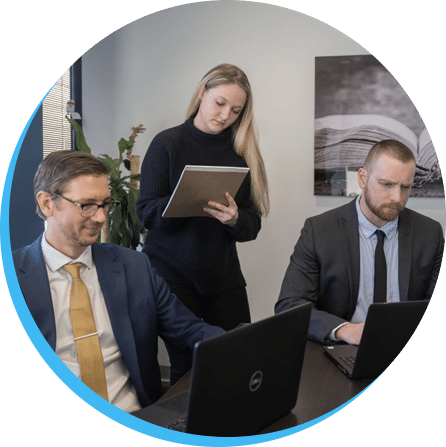 Do you have a defective auto part lawyer near me?
Our office is located at 111 East Fourth Street, Suite 400, in Alton, IL. Glisson Law is one block away from City Hall, and you can find plenty of parking across the street. There's also a bus stop near our office. We arrange home, hospital, and video consultations when necessary.
We'll answer all your questions and guide you calmly and clearly through the claims process.
Talk with an experienced auto defect lawyer today
You have the right to expect that your car will accelerate, brake, and turn properly. You have the right to expect that when accidents occur, your seatbelts and airbags will work. When car, truck, and motorcycle parts cause accidents instead of preventing them or limiting the damage, our Alton-based auto defect lawyers have the experience and resources to hold the makers of defective products accountable. Call Glisson Law today to learn how you can file a claim for your injuries or for the death of a loved one. Get in touch with us now by phoning us or filling out our contact form to schedule a free consultation. We proudly serve the people of Belleville, Edwardsville, St. Clair and Madison County, and all of Illinois and Missouri.