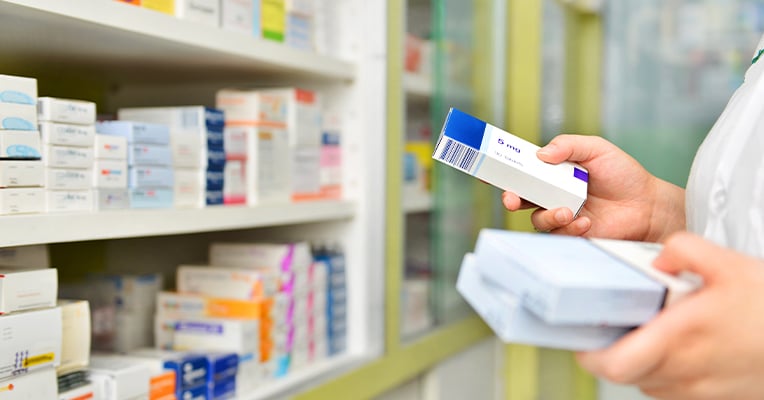 Alton Dangerous Drugs Lawyers
Skilled legal advocacy for pharmaceutical and medication injuries in Illinois
The pharmaceuticals industry helps millions of Americans survive illnesses and conditions each year. Today's medications have quite likely contributed to the lengthened average life expectancies in the United States and around the world. Yet, these pharmaceutical companies are not beyond reproach. When new drugs are released onto the market without proper vetting, or have side effects of which consumers are unaware, companies owe the prescription drug users who relied on them for medical care compensation for damages.
If you believe your or your loved one's injuries were caused by a defective or dangerous drug, the Alton lawyers at Glisson Law want to hear from you. We have 25 years of experience with these types of products liability cases, and understand how to hold drug manufacturers and pharmaceutical companies responsible when their negligence causes harm. Let us help you secure the compensation to which you're entitled for the injuries you've sustained and the pain you've suffered – get in touch with us today.
What is a dangerous drug case?
Consumer lawsuits against pharmaceutical corporations are filed for many reasons, including situations where medication users died or experienced tragic side effects before the company was able to recall the drug. It is not unheard of for these labs to create and manufacture drugs that are rushed through the Food and Drug Administration (FDA) process in order to make profits.
Through decades of precedents in the legal system and FDA standards, the burden of publicizing potential side effects had been laid on the pharmaceutical corporations. When defective drugs ruin the lives of individuals and families who were not informed of potential risks, costing them medical expenses, loss of quality of life, and lost wages, the drug companies are responsible for compensating for damages.
What makes a drug defective?
Dangerous drugs generally fall into one of three categories:
Design defects. A drug with a defective design means that every single pill, injection, or liquid product manufactured to specifications will be potentially harmful to patients.
Manufacturer defects. A drug manufactured incorrectly can have contaminants introduced during the process. Or, a drug may be manufactured at the wrong concentration or dosage, causing unknown harm to consumers.
Improper labeling or warning. Drugs must have the right labels or warnings regarding potential side effects or interactions so patients can make the proper choices about taking medications.
Some dangerous drugs meet one of these criteria – the most dangerous meet all three.
What kinds of injuries are caused by dangerous medication?
Defective drugs and pharmaceuticals can cause any number of injuries, which can come on suddenly or over months or years. These include:
Brain injuries and damage to the nervous system
Organ damage, including to the kidneys, liver, and heart
Cardiovascular injuries, including blood clots
Reproductive system injuries
Fetal injuries and birth defects
Our Alton attorneys demonstrate a connection between your injuries and the defective drug, working to hold the right entities responsible for the harm they've caused.
What are some examples of dangerous and defective drugs?
Some of the more notable defective prescription and over-the-counter medications that have caused consumers harm over the past few years include:
Antidepressants
Belviq
Diabetes drugs
Elmiron
Hepatitis medications
Metformin
MRI Contrast Agents
Opioids
Paraquat
Proton-Pump Inhibitors
Ranitidine
Talcum powder
Taxotere (Docetaxel)
Xeljanz
Valsartan
Zantac
Who is liable for injuries caused by defective medication?
Depending on the specific circumstances, a variety of parties can be liable for your or your loved one's injuries. The lawyers at Glisson Law will identify all liable parties, which can include the:
Drug manufacturer. Often, the pharmaceutical company that created and manufactured the drug holds the largest share of liability. Going up against drug companies can be a challenge and is best done with the help of an experienced attorney.
Prescribing physician. Doctors must be aware of the risks and side effects of medications when prescribing them to patients, and provide that information to patients so they can make an informed decision.
Pharmacist or pharmacy. When pharmacists make mistakes in filling prescriptions, or fail to provide the proper information about medication, patients can suffer harm and injury.
Hospitals. A hospital can also be held liable for medication and pharmaceutical mistakes if their negligence allowed them to occur.
When we take your case, we launch a full investigation to identify all liable parties.
What is the value of my Alton dangerous drug lawsuit?
In a defective drug claim, our attorneys will go over the specific details of your unique case, and demand the following:
Medical expenses, current and future
Ongoing medical treatments
Lost wages and loss of future earning capacity
Pain and suffering
Loss of enjoyment of life
In the event a loved one loses their life due to a defective drug, we will file a wrongful death claim on your family's behalf, including for funeral and burial expenses.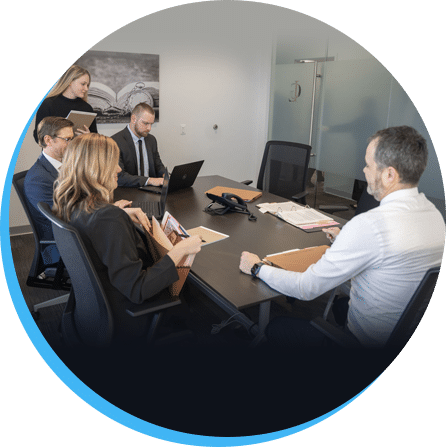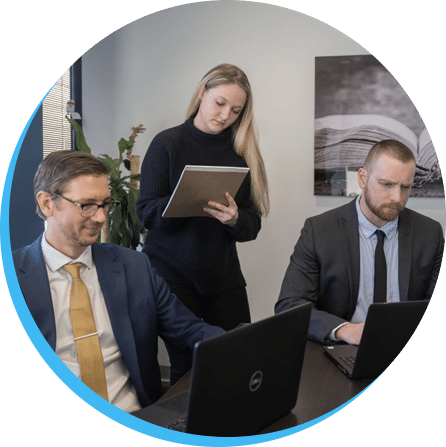 Do you have a dangerous drugs lawyer near me?
Glisson Law is located at 111 East Fourth Street, Suite 400, in Alton, IL. We're a block away from City Hall, and you can find plenty of parking across the street. There's also a bus stop right outside our office. Glisson Law conducts phone and video conferences when applicable, and makes home and hospital visits if you cannot travel to us.
Compassionate, skilled Alton defective drug attorneys
At Glisson Law, our clients aren't just another number. We work with every client one-on-one. When you're injured, you deserve to be treated like an individual and a person — not a dollar sign. If you or a loved one suffered harm from a dangerous or defective drug, call our Alton offices today or fill out our contact form to schedule a free consultation. We serve the people of Belleville, Edwardsville, St. Clair and Madison County, and all of Southwestern Illinois.