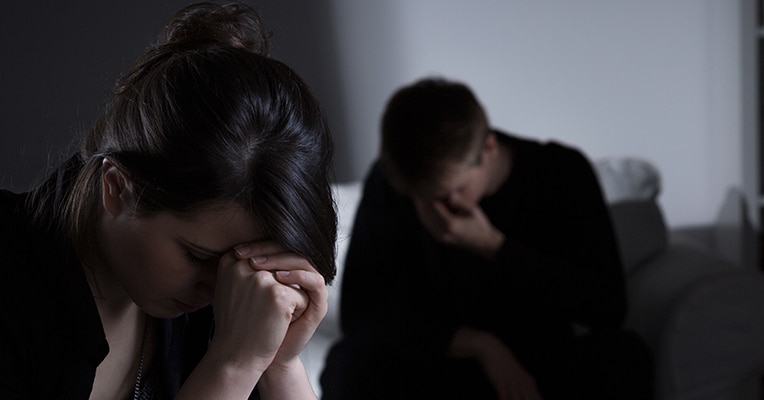 Jerseyville Wrongful Death Attorneys
Compassionate representation after the death of a loved one in Illinois
Losing a loved one because of the negligence of another is a huge tragedy. In addition to grieving the loss of a loved one, family members are left to pick up the pieces and incur the typically substantial losses relating to the deadly accident. It is important to work with an experienced attorney to ensure you can bring a strong wrongful death lawsuit on behalf of your loved one.
The Jerseyville attorneys at Glisson Law are here for you after you've lost a loved one. We can provide guidance on the legal process, and work with insurance companies and defendants to get the compensation to which you and your family are entitled for your loss. We have secured several multi-million-dollar settlements for wrongful death cases over our 25 years helping people, and we want to help you, too.
Who can file a wrongful death claim in Illinois?
The Illinois Wrongful Death Act outlines the parties who are eligible to make a wrongful death claim. These parties are:
Surviving spouse. The surviving spouse of the deceased person is generally the first person with the right to file a wrongful death claim.
Children. If there is no surviving spouse or if the spouse does not pursue a claim within a specified time frame, the deceased person's children can file a claim.
Parents. If the deceased person is not survived by a spouse or children, the parents of the deceased person can file a wrongful death claim.
Personal representative of the estate. If there are no surviving spouse, children, or parents, the personal representative of the deceased person's estate can file a claim. This representative is typically named in the deceased person's will or appointed by the court.
It's important to note that these parties have a specific order of priority for filing a wrongful death claim. If one party decides not to file or is ineligible, the right to file the claim moves to the next eligible party in the order listed above.
If you're considering filing a wrongful death claim in Illinois, it's recommended to consult with an experienced attorney who understands wrongful death cases. Our Jerseyville lawyers can guide you through the legal process, ensure that you meet all the necessary requirements, and help you pursue the compensation you deserve for your loss.
What damages are awarded in a Jerseyville wrongful death claim?
Under the Illinois Wrongful Death Act, damages in a wrongful death claim are meant to compensate the surviving family members for their losses resulting from the death of a loved one. Here are the types of damages that can be awarded in a Jerseyville wrongful death claim:
Economic damages. Economic damages are intended to compensate for the financial losses resulting from the death. These may include:

Loss of financial support: Compensation for the income and financial support that the deceased person would have provided to their surviving family members had they lived.
Loss of services: Compensation for the value of household services, chores, and other contributions the deceased person would have provided to their family.
Funeral and burial expenses: Reimbursement for the costs associated with the deceased person's funeral and burial.

Non-economic damages: Non-economic damages are designed to compensate for the emotional and intangible losses experienced by surviving family members. These may include:

Loss of companionship: Compensation for the emotional support, love, companionship, and guidance that the deceased person would have provided.
Grief and sorrow: Compensation for the emotional pain and suffering resulting from the loss of a loved one.

Punitive damages: In certain cases, punitive damages may be awarded. These are not meant to compensate the family for their losses, but to punish the responsible party for particularly reckless or intentional actions that led to the wrongful death.
It's important to note that the specific damages awarded in a wrongful death claim will vary based on the circumstances of the case, the relationship between the deceased person and the surviving family members, and the evidence presented during the legal process.
What are the common causes of fatal injuries?
Wrongful death occurs when a person's death is caused by the negligence, recklessness, or intentional actions of another party. Common causes of wrongful death can include a variety of situations and incidents. Here are some common causes of wrongful death:
Construction accidents
Criminal acts
Boating accidents
Pedestrian accidents
These are just a few examples of the many circumstances that can lead to wrongful death. Each case is unique, and the specific cause and circumstances of the death will determine the legal elements of a wrongful death claim. If you believe you have a potential wrongful death claim, it's important to consult with the experienced Jerseyville attorneys at Glisson Law who can assess your case and guide you through the legal process.
How can a Jerseyville wrongful death lawyer help me?
A Jerseyville wrongful death lawyer can provide crucial assistance and support during one of the most challenging times in your life. Losing a loved one due to someone else's negligence or wrongdoing is emotionally and financially devastating. In such cases, seeking the help of a skilled and compassionate wrongful death lawyer can be instrumental to a successful outcome for your claim.
Our wrongful death lawyers understand the legal complexities surrounding wrongful death cases. They possess in-depth knowledge of Illinois state laws, including those specific to Jerseyville, that govern wrongful death claims. Navigating these legal intricacies can be overwhelming for someone who is already dealing with grief and emotional distress. Our lawyers can explain your rights, outline the legal process, and help you make informed decisions.
Another thing our attorneys will do is conduct a thorough investigation into the circumstances surrounding your loved one's death. We can gather evidence, review accident reports, interview witnesses, consult with experts if needed, and reconstruct the events that led to the fatal incident.
Our Jerseyville wrongful death attorneys understand the financial and emotional impact a wrongful death can have on a family, including medical expenses, funeral costs, lost income, loss of companionship, and emotional suffering. We work to ensure that you receive fair and comprehensive compensation to alleviate the financial burdens associated with your loss.
Throughout the legal process, your lawyer acts as your advocate, negotiating with insurance companies and opposing parties on your behalf. We handle all the legal paperwork, deadlines, and correspondence, allowing you to focus on healing and supporting your family during this difficult time.
In the event that a settlement cannot be reached through negotiations, our skilled Jerseyville wrongful death lawyer will be prepared to take your case to court. We will present a compelling case to the judge and jury, to maximize your chances of receiving the compensation you deserve.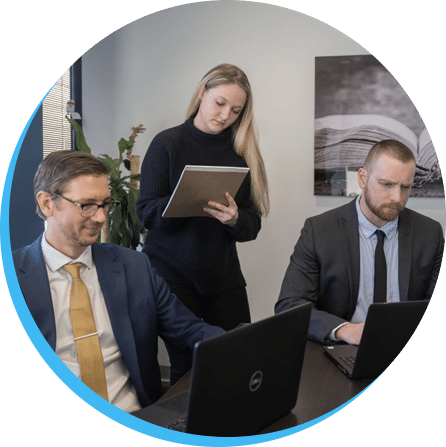 Do you have a wrongful death attorney near me?
Glisson Law is located at 111 East Fourth Street, Suite 400, in Alton, IL. We're only a block away from City Hall, and there is plenty of parking across the street. There's also a bus stop right outside our office. Glisson Law conducts phone and video conferences when applicable, and makes home and hospital visits if you cannot travel to us.
Jerseyville, Illinois wrongful death attorneys helping families
At Glisson Law, we understand that no amount of money can bring your loved one back. However, we are here to hold the people who ended your loved one's life accountable and responsible for their actions. We demand all the compensation Illinois allows for your losses. To schedule a free consultation with an experienced lawyer, call or fill out our contact form.