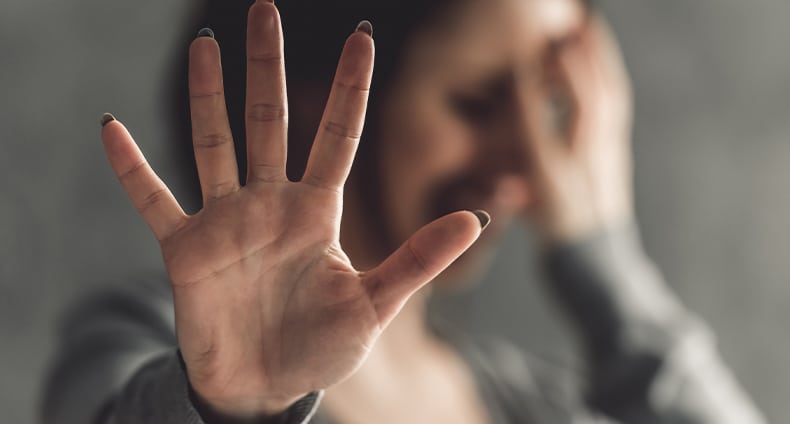 Alton Sexual Assault and Sexual Abuse Lawyers
Fighting for the dignity and rights of sexual assault victims
Sexual assault deeply affects victims physically and emotionally. Many sexual assault victims require extensive psychological help just to be able to breathe again let alone function as they did before the assault. Most sexual assault victims live with psychological scars that last a lifetime. Anyone who sexually assaults another person, adults or children, deserves to be held accountable. Our lawyers are dedicated to asserting the rights of sexual victims against teachers, clergy members, caregivers, Uber and Lyft drivers, anyone in a position of trust, and strangers.
The victims of sexual assault or sexual abuse should know that these horrible wrongs are never their fault. At Glisson Law, we understand the unique challenges involved with filing claims against the people and organizations that commit or tolerate sexual misconduct. We also file premises liability claims against property owners when sexual assaults occur due to negligent security such as in hotels and motels. We work with you to ensure your voice is heard and that the wrongdoers are held accountable for your physical and psychological harm.
How are sexual abuse and assault defined?
Sexual violence happens much too often. According to Rape Abuse Incest National Network (RAINN), an American is sexually assaulted nearly every 68 seconds. Females ages 16-19 are four times more likely than the general population to be victims of rape, attempted rape, or sexual assault. Female college students between 18 and 24 are three times more likely to experience sexual violence than women in general. Non-college females in that age group are four times more likely to experience sexual violence than women in general.
Sexual abuse is "any unwanted sexual contact obtained by force, threats or when a victim is unable to consent." "Overwhelmingly, people who experience sexual abuse report knowing the abuser." Sexual abuse is more than unwanted sex; it's a way for the abuser to exert power and control.
The precise definitions of sexual assault and sexual abuse depend on the state's laws. Illinois and Missouri have their own definitions. Generally, sexual abuse involves minors while sexual assault involves adults.
What are the long-term effects of sexual abuse and sexual violence?
RAINN states that sexual violence victims may suffer from depression. Some victims may have suicidal thoughts. Most women who are raped experience post-traumatic stress disorder In the two weeks after the attack. Thirty percent report PTSD symptoms nine months later. Sexual assault victims are "3.4 times more likely to use marijuana, 6 times more likely to use cocaine, and 10 times more likely to use other major drugs." Sexual violence also impacts a victim's relationships with family, co-workers, and friends.
Sexual assault victims are also at risk of pregnancy and sexually transmitted diseases and infections.
Who might commit sexual assault?
While anyone could commit sexual assault or abuse, some of the people known to commit these horrible wrongs include people who have some existing relationship with the victim including relationships where the abuser or attacker has a relationship of trust with the victim.
Glisson Law offers compassionate counsel for sexual assault survivors who were attacked by:
Members of the clergy or church personnel
Dating relationships
Teaching, daycare, and other school-related acts
Athletics and various social organizations
Workplace sexual assaults
Medical professional exams and visits
Attacks while on the property of others
What are the warning signs of sexual assault?
Many of the people who suffer sexual assault or abuse are children, young adults, and seniors who are likely to be very afraid to speak out after any type of sexual misconduct – especially if the abuser threatens them. Threats can include adverse social and employment consequences.
Some of the signs of abuse by the attacker are:
Using alcohol or drugs to be in a better position to control a victim
Isolating the victim from others
Using emotional manipulation to make the victim feel responsible (they're never responsible)
Some of the signs of abuse in the victim include:
A loved one for friend withdrawals from activities they enjoy and from the company of family and friends
Signs of inappropriate sexual conduct by children
Sexually transmitted diseases and infections, which require immediate medical care and immediate investigation by parents, physicians, and law enforcement
Any type of regressive behavior in children, such as wetting the bed
Insomnia, depression, anxiety, irritability, and other signs of emotional distress
Reluctance to bathe, swim, or remove layers of clothing
Our Alton-based sexual assault lawyers have the experience and resources to help you. We work with psychologists, law enforcement officials, sexual abuse organizations, and many other people and agencies to help victims obtain the medical and psychological counseling they need, a safe place to live, and the legal support they need.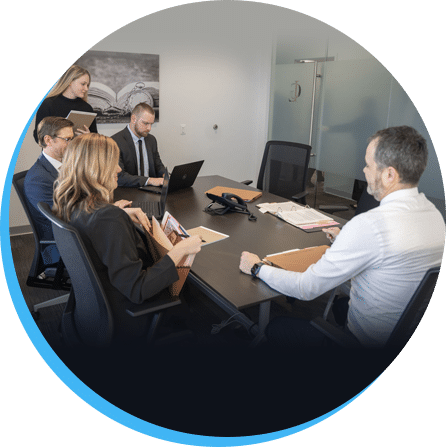 What Illinois laws govern sexual assault and abuse?
Illinois has numerous laws governing sexual assault and abuse including:
A criminal statute for criminal sexual assault, aggravated sexual assault, criminal sexual abuse, and aggravated sexual abuse
Criminal laws that define rape and many other sex crimes
Criminal laws that require people convicted of sex crimes to register as sex offenders
Eligibility for benefits for victims of violent crimes including sexual assault and abuse
The time limit for filing a criminal sexual assault claim has been removed. The prior 10-year time limit no longer applies. The law was changed due to the overwhelming trauma of sex crimes. Many victims live in fear of the assailant. Many victims don't trust law enforcement to protect them.
The time limit for filing a civil sexual assault claim in Illinois is still two years from the date of the assault, though childhood victims have two years from the time they reach the age of majority (18), which means they have until they turn 20 to file a claim.
What damages can a sexual assault victim claim?
Sexual assault and sexual abuse victims are entitled to be fully compensated for their injuries. The defendants may include people who could have stopped or monitored the person who committed the attack in addition to the attacker. There is no requirement that a victim file a criminal complaint to seek civil damages.
At Glisson Law, we seek damages for all your current and future damages including:
Medical bills. These bills include immediate physical and emotional care treatment, long-term care, psychological help, and other medical expenses.
Lost income. Victims who cannot work due to their attack (whether their inability is physical or emotional) can claim lost income and lost benefit compensation.
Physical pain and emotional suffering. We work with your medical team to show all the ways you're suffering including coping with infections, diseases, cuts and bruises, other physical injuries, anxiety, depression, post-traumatic stress disorder (PTSD), lack of confidence, inability to maintain relationships, and all other types of mental and physical anguish.
In sexual abuse and assault cases, we often seek punitive damages because the wrong is so egregious and because it's essential to help stop future attacks on other victims.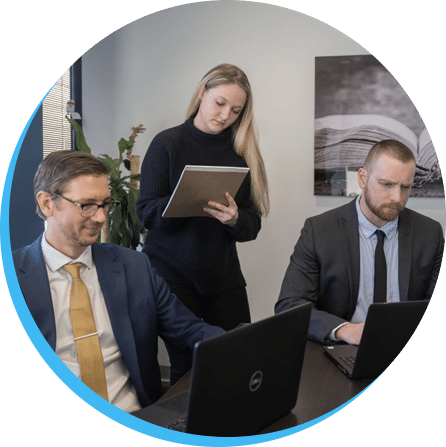 Do you have a sexual assault lawyer near me?
Glisson Law is located at 111 East Fourth Street, Suite 400, in Alton, IL. We're a block away from City Hall. You can park nearby. There's also a bus stop right outside our office. Glisson Law conducts phone and video conferences when meeting in person is too traumatic.
We'll help you get through this extremely difficult time so you can assert your rights and hold the wrongdoers accountable.
Get help from our sexual assault and abuse lawyers today
We understand your trauma. We understand how much your dignity and mental health is affected when sexual abuse or sexual assault occurs. At Glisson Law, we calmly, clearly, and step-by-step guide you through each phase of the claims process starting with helping you identify the federal, state, and local resources that can help you. We're strong advocates for all personal injury victims including victims of sexual assault and abuse.
Contact us today to confidentially discuss your rights by calling us or filling out our contact form to schedule a free consultation. We proudly serve the people of Belleville, Edwardsville, St. Clair and Madison County, and all of Illinois and Missouri.