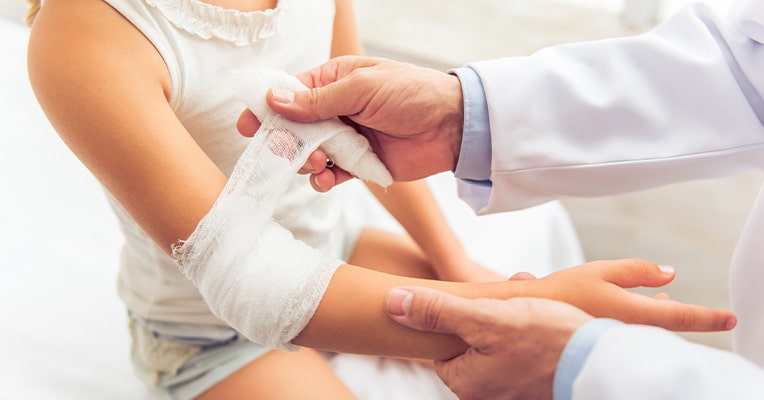 Alton Child Injury Lawyers
Skilled legal help when negligence results in limb loss and amputation in Illinois
Children have the same rights as any adult when it comes to recovering compensation after suffering injury from someone else's negligence. There is one problem, however. Children are minors, and minors can't sign or enter into legal contracts, which means they can't hire and work with attorneys in order to take legal action against a person who harmed them. Instead, they must have a parent or guardian do so on their behalf, and these cases can be much more complicated and sensitive than a traditional personal injury claim.
The good news? The Alton injury attorneys at Glisson Law have been handling cases just like these for more than 25 years. We understand the complexities of a child injury case, and how a severe injury at a young age can affect an individual for the rest of their life. We work with our network of experts and professionals to determine not only your child's losses now, but also the losses they'll experience in the future – to help secure the compensation they'll need to live the most complete and fulfilling life possible. Don't sign anything before you talk to us.
What's an example of a child injury claim?
If you have a child, know a child, or ever were a child, you know kids can get hurt in an almost infinite number of ways. Humor aside, it's a terrible feeling when your child gets hurt. However, it's indescribable when your child suffers injury due to the negligence or carelessness of another person. Some of the most common ways children experience serious injuries include:
Car accidents. The CDC reports 607 children aged 12 and under died, with an additional 63,000 injured, in motor vehicle accidents in 2020. They also note that "Of the children who were killed in a crash, 38% were not buckled up."
Defective products. Companies and manufacturers owe consumers a duty of care to offer products that are safe to consume, wear, and use. This is especially important for baby and children's products, as things like defective toys, sleepers, cribs or clothes can cause choking or strangulation hazards.
Dangerous property. Children often end up in places where they don't belong, which can put them at great risk of injury or death. Swimming pool accidents, daycare accidents or negligent supervision, and dog bite injuries cause thousands of children physical harm and psychological trauma every year.
Birth injuries. When a medical professional is negligent during pregnancy, labor, or delivery, an infant can suffer injuries that will affect them for the rest of their life. This can include things like cerebral palsy, hypoxia, Erb's palsy, and other birth injuries resulting from medical malpractice.
Burns. House fires, defective products, or unattended cooking can cause children severe burn injuries. These preventable injuries are often caused by negligence, whether by a product manufacturer or caretaker.
Sexual assault. Children are some of our most vulnerable citizens, and when someone takes advantage of their trust by sexually assaulting them, it is vital the person responsible is brought to justice in every way possible.
Injuries at school
SafeHome.org analyzed a decade's worth of data from the Consumer Product Safety Commission (CPSC) regarding injuries at school, and found over 175,000 emergency room visits. Researchers noted that injuries dropped during the pandemic and virtual learning:
But 2020 was on course to be the worst year of the decade for in-school injuries to children. January and February 2020 saw 25 percent more hospital admissions due to school injuries than the same period in 2019.
If that pace had been maintained throughout 2020, the number of school injuries could have been as high as 22,000, making it the highest total of the decade. Although the pandemic has been anything but easy for school-aged children, our analysis shows that school closures may have spared 15,000 children from school-related injuries.
Causes of injuries included slip and falls on stairs and floors and injuries from playground equipment. However, the major cause of school injuries was sports and sports equipment.
Injuries from sports
Safehome also reports 47% of emergency room visits result from "sporting activities or equipment. Basketball causes the most injuries, more than 2,100 over the past two years, while unclassified sports and recreation injuries are the second most common." Although football used to be the number one cause of sports injury, basketball now takes that crown with nine percent of all school injuries.
The publication points out, "This could be due in part to a growing awareness of traumatic brain injuries in football, as well as increased penalties for improper equipment usage."
Our attorneys work to find out how your child's injury happened, who should be held liable, and then fight for the financial compensation to which your child is entitled for the harm they endured – both now and for the rest of their life.
Why are pediatric brain injuries so damaging?
Even with the increasing awareness of traumatic brain injury (TBI), young children continue to experience head and brain trauma every day and pay the price for the rest of their lives. When an adult sustains a brain injury, chances are the injury will heal over time. However, it doesn't work this way with children. Children's brains are still developing and growing, and a brain injury can have a more significant impact on their cognitive, physical, and emotional development.
In fact, the long-term effects of a pediatric brain injury can be more severe and long-lasting compared to an adult. Children with serious TBIs may experience developmental delays, learning disabilities, and behavioral issues that can affect their lives for many years. And, a child with a pediatric brain injury may require different treatments and therapies than adults with brain injuries, and may need an entire specialized pediatric rehabilitation team.
Our legal team ensures all of this is taken into consideration when we file your claim.
Can I file an injury claim on behalf of my child in Illinois?
Yes. Because children under 18 can't file a lawsuit on their own, a parent or guardian ad litem can do it on their behalf. A civil claim can seek compensation for your child's medical expenses, pain and suffering, and any other damages related to the injury.
It's important to note that in Illinois, there is a statute of limitations for personal injury claims, meaning that there is a time limit for filing a claim. This time limit is two years from the date of the injury, for most personal injury claims, including claims for child injuries. There are some exceptions to this rule, like in cases of malpractice. So, it's important to act quickly, so our child injury lawyers can explain which statute of limitations applies to your particular case.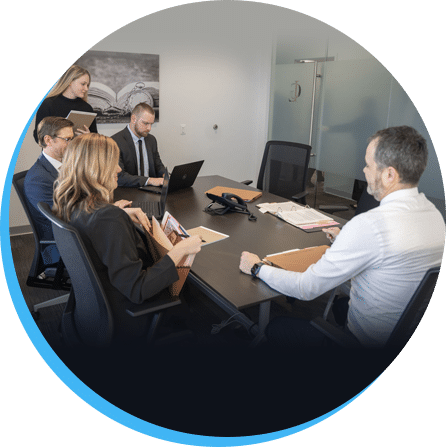 Who is liable for my child's injuries?
The liable party, or parties, for your child's injuries will depend on the specific circumstances of the accident or incident. Typically, though, liability is determined based on negligence, intentional harm, or a violation of safety regulations or product liability law.
In some cases, the liable party may be an individual – like a daycare worker, teacher, babysitter, or another caregiver. In other cases, it might be an organization – like a school, church, amusement park, or manufacturer of a defective product.
In order to determine liability, our personal injury lawyers thoroughly investigate the circumstances surrounding your child's injury, including all relevant laws, regulations, and product safety standards. We'll work to identify the responsible parties and build the strongest case for compensation.
What happens to my child's injury settlement funds?
In Illinois, the settlement from a child injury case may be placed into a locked account or structured settlement to ensure that the funds are used only for the benefit of the child.
In some cases, the court may appoint a guardian ad litem to represent the interests of the child in the settlement process. The guardian ad litem will review the settlement agreement to ensure it's indeed in the best interests of the child, and make recommendations to the court regarding the disposition of the settlement funds.
It's important to have your settlement agreement reviewed by an experienced attorney to ensure your child's best interests are protected. We can help.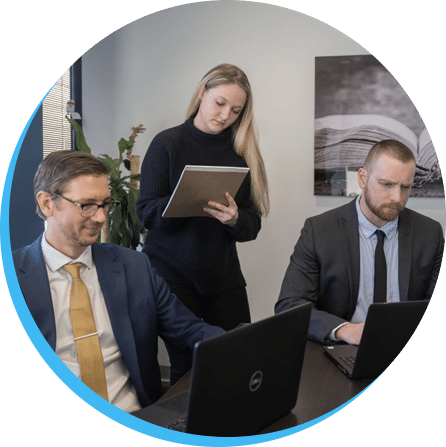 Do you have a child injury lawyer near me?
Glisson Law is located at 111 East Fourth Street, Suite 400, in Alton, IL. We're a block away from City Hall, and you can find plenty of parking across the street. There's also a bus stop right outside our office. Glisson Law conducts phone and video conferences when applicable, and makes home and hospital visits if you cannot travel to us.
Alton child injury lawyers protecting your family's rights
Let the attorneys at Glisson Law help if your child was injured in an accident or incident caused by negligence. We understand what it takes to get the insurance companies – or a jury – to understand the harm the liable party caused to your child, and to your family. We'll fight for the compensation your child needs to live a full and comfortable life. Schedule a free consultation today by calling our office or filling out our contact form. We serve individuals and families throughout Belleville, Edwardsville, St. Clair and Madison County, and all of Southwestern Illinois.