Wills, Trusts and Estate Planning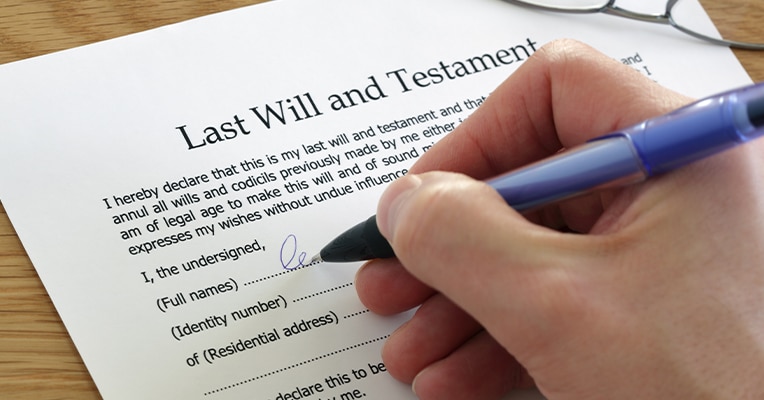 Wills, Trusts and Estate Planning
Introduction
Although our attorneys in Alton, Illinois are known foremost for handling personal injury cases, they are also experienced in taking care of families' wills and trusts. These matters are crucial areas of concern for any family or individual. Often times, we meet with heirs of an estate that has no will or estate plan, and this can be expensive and stressful for loved ones. A simple will or estate plan can provide guidance to your family during a difficult time, and preserve your estate.
Why are these documents so important?
Drafting or revising a proper will or trust can ensure that only the minimal of a deceased family member's assets are taxed and that all funds and property are disbursed as per the deceased person's wishes. We realize that deciding what happens after one's own death is not a pleasant prospect, but working out the details with qualified professionals in advance will save family members the grief of legal disputes in the future.
One of the most important aspects of an estate plan is the appointment of a guardian for your minor children or disabled adult. Although a family member may be appointed guardian without an estate plan, it may not be the guardian you would choose for your loved ones. If you have children, an estate plan is very important.
What is the difference between a will and a trust?
Wills and trusts are similar but not exactly the same. Both address the problem of what happens to property and assets once someone dies, but each document handles it in a different way. A will is essentially a piece of documentation that establishes what happens to property once one passes away and is legally executed upon the time of death. People are named in the will to receive a portion of an estate.
A trust, however, constitutes a contract whereby one's assets go to a special account handled by one or more trustees who have agreed to maintain a property or investment without interruption. A person may have either a will or trust or have both.
When is the right time to create my will or trust?
With regards to your family's financial future, there is no time like the present to safeguard your assets against taxation and the courts. Try as we might to stay safe and healthy, no one can be sure of the date or time of his or her death. As the old adage goes, it is better to be safe than sorry.
Contact us today.
Are you tired of being fearful for your family's financial future? Let our attorneys can take the burden off your shoulders and ensure that your wishes are honored. With decades of combined experience, we have become established as will and trust attorneys clients can trust.
We have offices in Alton, Illinois and can be reached at (618) 462-1077. We can set up a free consultation to determine your needs and the cost of preparing an estate plan for you. See our contact page for driving directions.